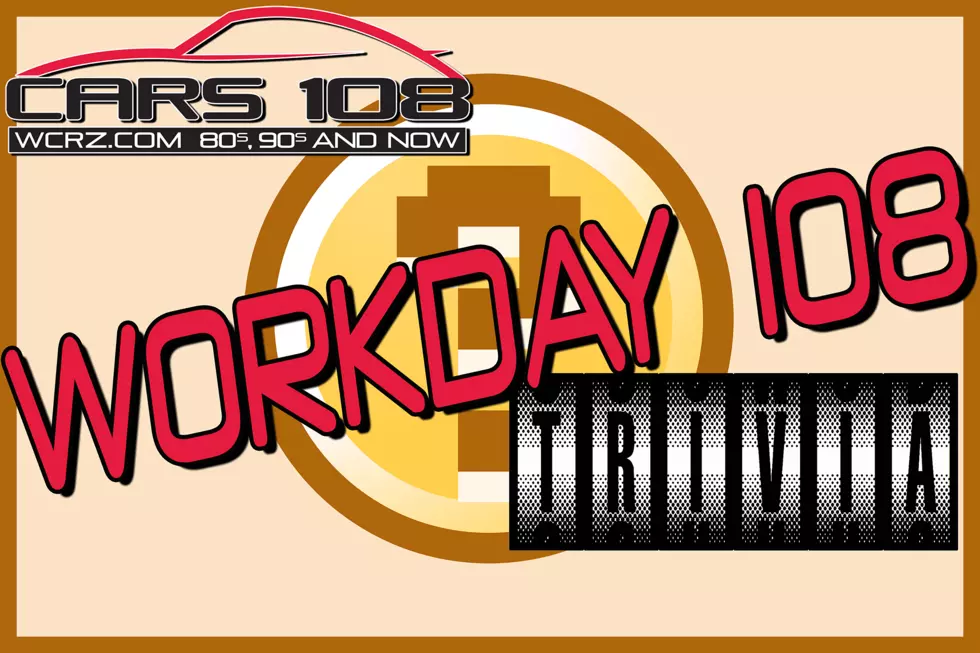 Workday 108 Trivia for the Week of 5-23-22
All of our winners this week score a $20 gift certificate from King Arthur's Pasties in Flint or Grand Blanc.
Monday
According to research, the average person spends about $300 per month on this. Your answer should not be very specific. What is it?
Impulse purchases. Congratulations to today's winner, Dawn Nelson from Grand Blanc.
Tuesday
On average you experience this about 30 times per week. What is it?
Spam calls. Congratulations to today's winner, Brad VanConant from Linden.
Wednesday
According to a new survey, the average American does this about 16 times per day. What is it?
Swears. Congratulations to today's winner, Diane Jacobs from Swartz Creek.
Thursday
You can sometimes tell how much money a person has by the type of music they listen to. What kind of music do wealthy people most often prefer?
Jazz. Congratulations to today's winner, Ben Friesen from Davison.
Friday
According to a survey of Americans who plan to travel this summer, 39% say they hope to see this at least once while on vacation. What is it?
A sunset. Congratulations to today's winner, Rebecca Brewer from Owosso.
Look Inside Kid Rock's Former Detroit Home
Kid Rock's former Detroit mansion is stunning inside and out. The beautiful home, located at 9090 Dwight St. in Detroit, comes with a custom boathouse and a fabulous downstairs home theater, bar, and dining area.
And the famous Michigan rocker even left behind a couple of American flag pillows and a bunch of his 'Badass Beer.'
These 11 Famous/Notable People Were Born in Farmington Hills, MI
Check out this list of famous and/or notable people from Farmington Hills, Michigan. It's a short list, but has criminals, actors, sex therapists, and more.
Michigan Tentrr Campsite Will Take You Off The Grid.