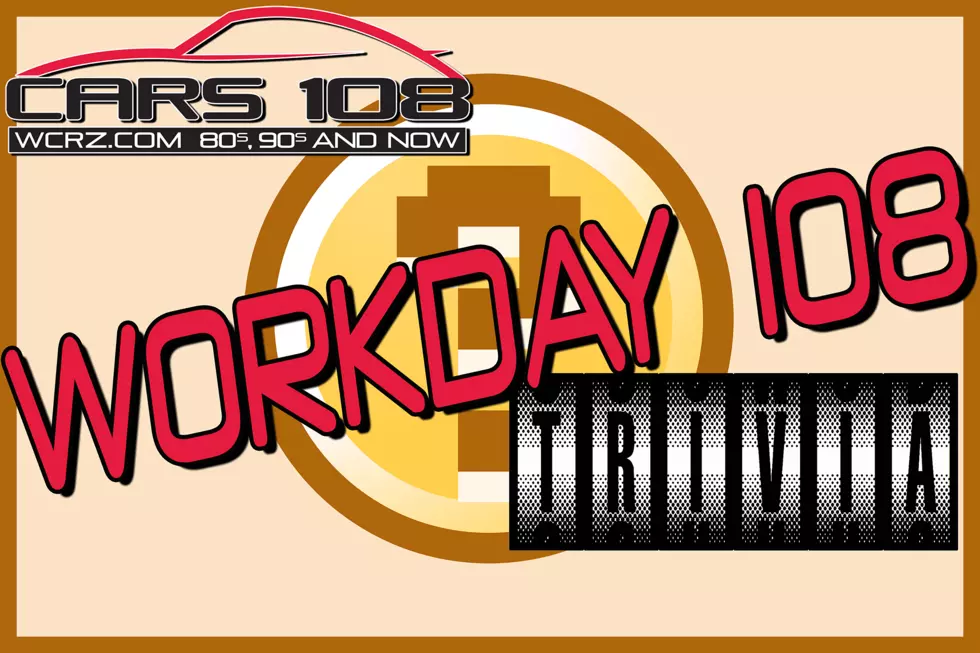 Workday 108 Trivia for the Week of 5-16-22
All of our winners this week get a $20 gift certificate from King Arthur's Pasties in Flint or Grand Blanc.
Monday
According to a survey of Americans, almost 25% of us say we have one of these in our homes that we do not use.
A room because of clutter. Congratulations to today's winner, Russ from Grand Blanc.
Tuesday
Researchers say it takes the average woman 43% longer to do this than it does a man. What?
Decide what to order off a menu. Congratulations to today's winner, Matt from Fenton.
Wednesday
According to a survey of American workers, 9% of us say our bosses have had to have a talk with us about this. What?
A messy work area. Congratulations to today's winner, Mary Simmington from Flint Township.
Thursday
According to a survey, 12% of us still have this from elementary school. What is it?
A best friend. Congratulations to today's winner, Mark Crist from Swartz Creek.
Friday
According to a survey, 32% of us say we never wash these. What?
Vegetables. Congratulations to today's winner, Sally Higgerson from Flint.
Peek Inside Don & Patsy Lou Williamson's Beautiful Davison Home
This breathtaking home in Davison belonged to former Flint Mayor Don Williamson and his wife Patsy Lou Williamson who owned several car dealerships in the area. Their custom-designed home was built in 2010 and sits on 19 acres on the Potter Lake Peninsula. The main home is about 3,800 square feet and there's a stunning guest house on the property as well.
Check Out Just 20 Notable Alumni From the University of Michigan
The University of Michigan alone has seen some great talent walk through the doors. Check out this list of just 20 of the notable alumni.
Take a Peak at U of M Coach Jim Harbaugh's Multi-Million Dollar Estate
University of Michigan's Head Football Coach Jim Harbaugh million dollar estate in California is quite the place. The estate has an 8,500-square-foot home and a guest house with five bedrooms. There are a total of eight bathrooms between them. The estate covers 1.3 acres in Atherton which is considered one of the most affluent locations in the area near Stanford University. The home just sold for $11.78M. Take a look inside.
Home on Grand Traverse Bay is 1 of 5 in Michigan with a Private Harbor
This home for sale on Grand Traverse Bay is one of only five homes in Michigan with a private harbor.