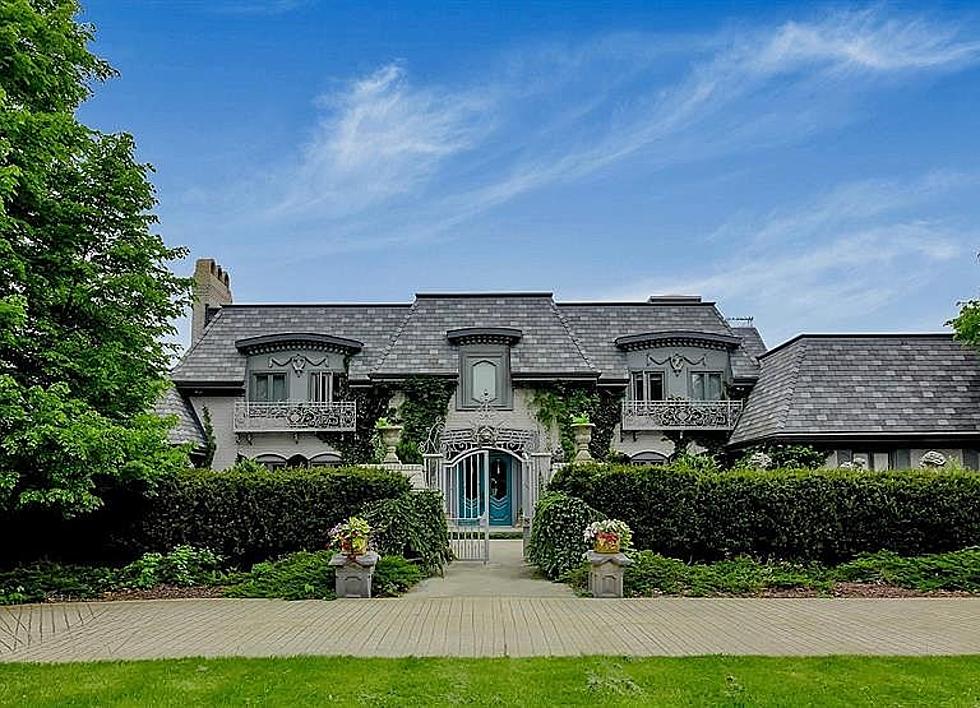 What Lies Behind the Gates of the Auker Mansion in Grand Blanc
Photos: Zillow
It's almost like one of those stories that kids tell when they are trying to scare their friends. The big house with the large gates keeping everyone out...it must be haunted have some sinister past.
Anyone that travels down Belsay Road in Grand Blanc has passed by the large stately home with the big gates. Known to most as the Auker Mansion, there has always speculation to what really lies behind the ornate gates that keep guard over the sprawling house.
Owned most notably by builder and developer Eldon Auker, the Gatsby style mansion was once rumored to be sought after by none other that rocker Bob Seger. Those rumors have circulated around Grand Blanc since the early 80's, and turned out to be nothing but that...rumors.
Enter your number to get our free mobile app
If Detroits own Seger is still interested, the house is currently available and is quite the spectacular show place inside.  Think art museum vibe. Something of a collectors showplace.
The Zillow listing refers to the home as Chateau du Parc. The home is on 48 acres and is 14,439 sq ft. in size.  The interior is said to have, "Unrivaled French Architecture & detail throughout- tufted velvet rails, hand-bent wood spiral staircase, marble floors, silk padded walls,9 fireplaces,exquiste mouldings,imported hand-carved doors, leaded glass French doors,intricate ceilings,antique brick pavers, crystal chandeliers, malachite accented bath fixtures & solid doors."
Years ago I attended a private party at the home as a guest of Mr. Auker before he passed away. The home itself was like a museum, but it was the master suite that blew me away. Measuring 3000 sq. feet itself, it includes soaring 20 foot ceilings, a sitting area, two fireplaces and a sauna. The home resembled something that royalty would live. in. Auker was in fact a visionary. "He was a visionary that was ahead of his time", said Jim Evans, owner of Bruce Pollack & Associates and acquaintance of Auker. "His style and vision shows in the home', he said.
The magnificent estate also includes antique barns with stalls and tack room , towering lofts with over 20,000 sq. feet  of space, a theatre, a wine cellar, and two complete attached apartments with private entrance.
Do we have you sold on it yet? On the market for $1,990,000 you could be the envy of even Bob Seger himself. Take a look at the all that is the Auker Mansion of Grand Blanc.
The Auker Mansion