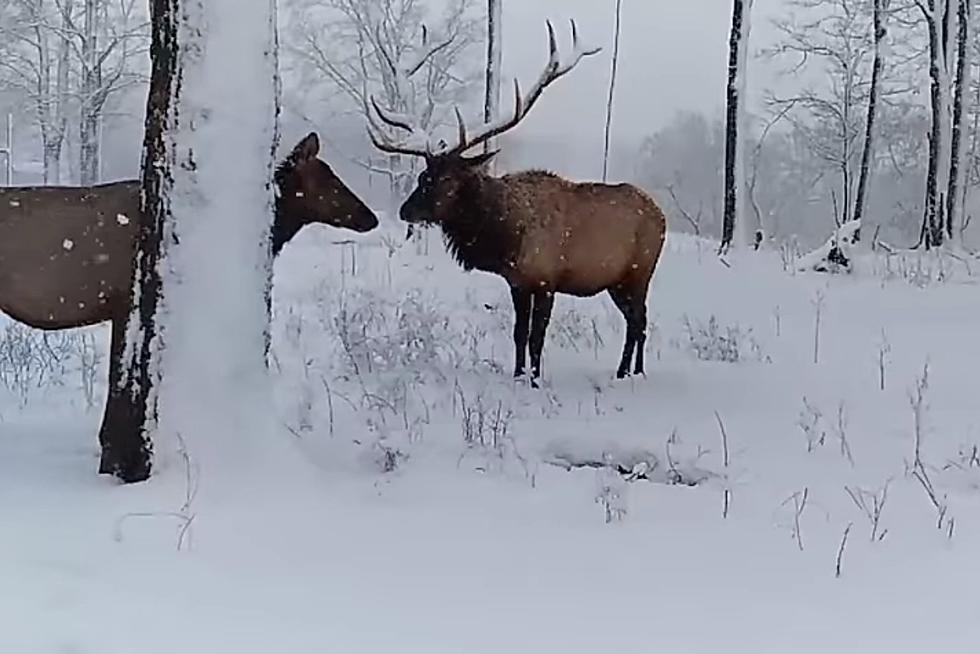 Watch Northern Michigan Elk Enjoying the First Major Snowfall of the Season [VIDEO]
UpNorthLive via Facebook
You have to admit, it's a rather majestic scene up north, watching these elk enjoying the first major snowfall of the season.
It's beautiful until we have to drive in it, right?
Up North Live posted the video, which was taken earlier today (11/6) in Gaylord and has been shared over 2,800 times.