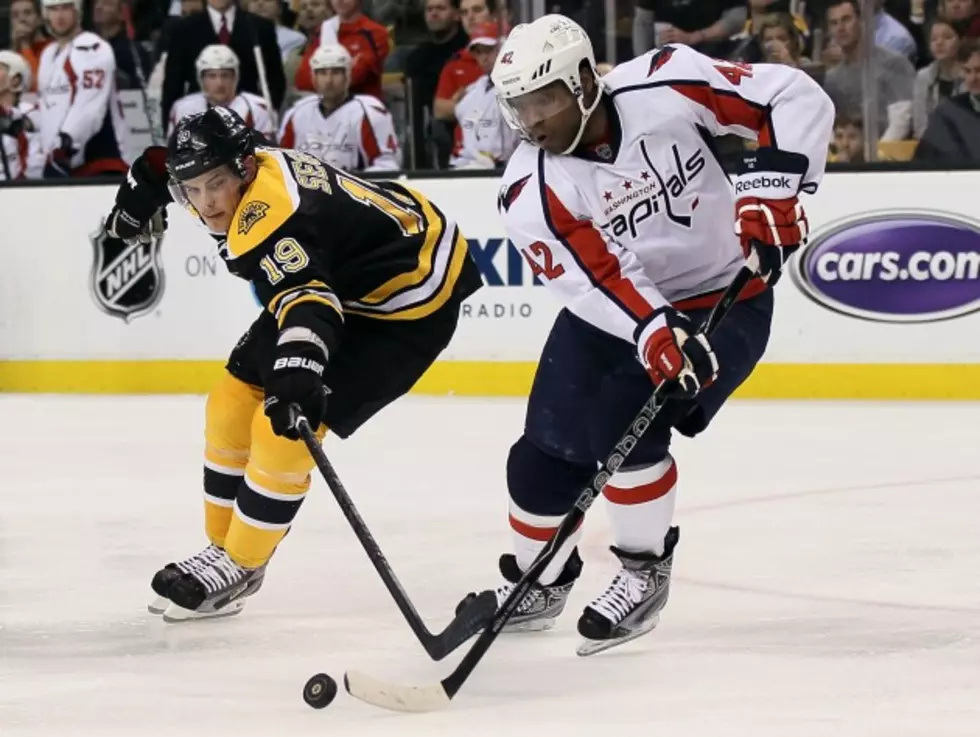 Watch A Pane Of Glass Clobber A Hockey Player During Last Night's Game [VIDEO]
We've seen it during hockey games. Super excited fans banging on the panes of safety glass around the rink. But watch what happened to Boston Bruins player David Krejci!
Luckily he was able to walk away, and the Bruins triumphed over the Washington Capitals 1-0.