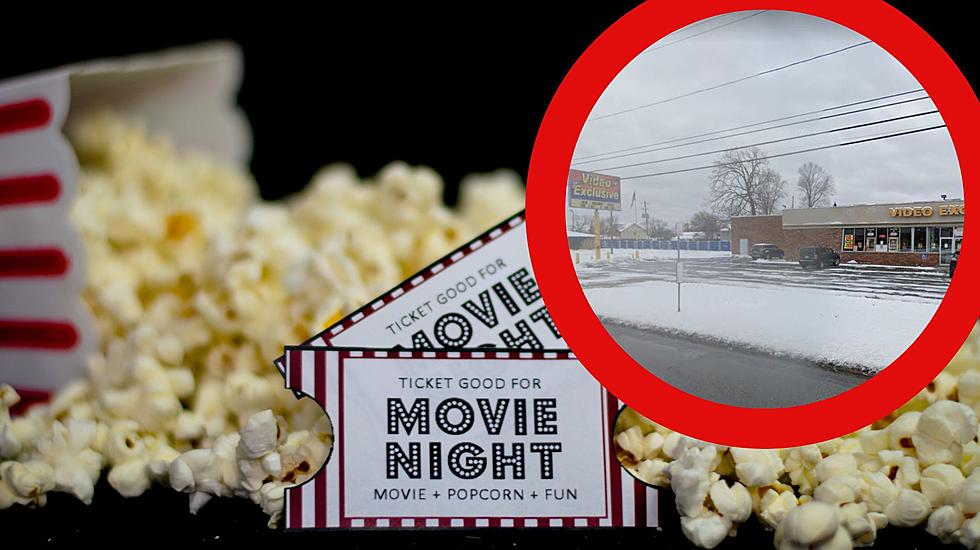 The Last Video Rental Store in Michigan – Still Going Strong
Credit: Google Street View, Canva, TSM
Most Michiganders remember Blockbuster or Family Video movie rental stores in every town. In rural areas you'd find a gas station also making pizzas and renting the latest movies trying to scratch their community's itch for entertainment. Of course, streaming changed that for almost all of those stores.
Is there a video rental store left in Michigan?
Following the closure of Family Video stores in January 2021, I didn't think any DVD rental shops were left. I'm glad I was wrong. There is one remaining in Dearborn Heights, Michigan in Metro Detroit. Video Exclusive is still in operation.
Admittedly, when searching the internet for any video rental stores in Michigan, I was skeptical when the results popped up showing "open." So, I called. An employee answered (very polite by the way). When I introduced myself stating I'd like to highlight their store in a story, he said "I'll have you talk to my manager." This isn't meant to sound strange but think about that -- the store is clearly doing well. They have two people working at a time on weekdays.
When I spoke to the manager, he mentioned they've been in business over 30 years and still going strong. Maybe it's the nostalgia for watching movies with my friends or family... or longing for simpler times? It thrills me to know there's still a place you can walk around to see which movie you want to watch instead of endlessly scrolling through a streaming service menu for three hours... ultimately, watching (settling on) something you've seen 20 times before.
Popular Ford's Garage Burger Joint Opening More MI Locations
Yelp reviewers are positive on the nostalgia, too.
"Five stars? I'd give this place an entire sky." - Junie M on Yelp
Read Junie M.'s review of Video Exclusive on Yelp
What are the hours of operation for Video Exclusive?
Google says they're open Monday through Sunday 10am-8pm. They don't seem to have a website or social media presence. So, if you're thinking about a road trip to check it out in person here's the address: 6609 N Telegraph Rd, Dearborn Heights, MI 48127. (Phone 313-278-4446)
Just remember, in the brick-n-mortar world of Blu-Ray/DVDs, late fees are still a thing. At least we don't have to rewind. Cheers to many more years of business.
Abandoned Detroit Zoo
Remember the Belle Isle Zoo? Sadly the property has been neglected - and all but forgotten - since its closing in 2002.
WARNING: Under no circumstances should you enter this property. By doing so you risk bodily harm and/or prosecution for trespassing on private property.
13 Michigan Restaurants Featured On TV's 'Man vs Food'
13 Michigan Restaurants That Have Been On 'Man vs Food' TV Show
These Michigan Restaurants Have All Sadly Closed Since Appearing on National TV
You'd think an appearance on a national TV show like Diners, Drive-Ins, and Dives or Restaurant: Impossible would guarantee success for a restaurant.
That hasn't been the case for these six restaurants, all of which have closed after being featured on national television.