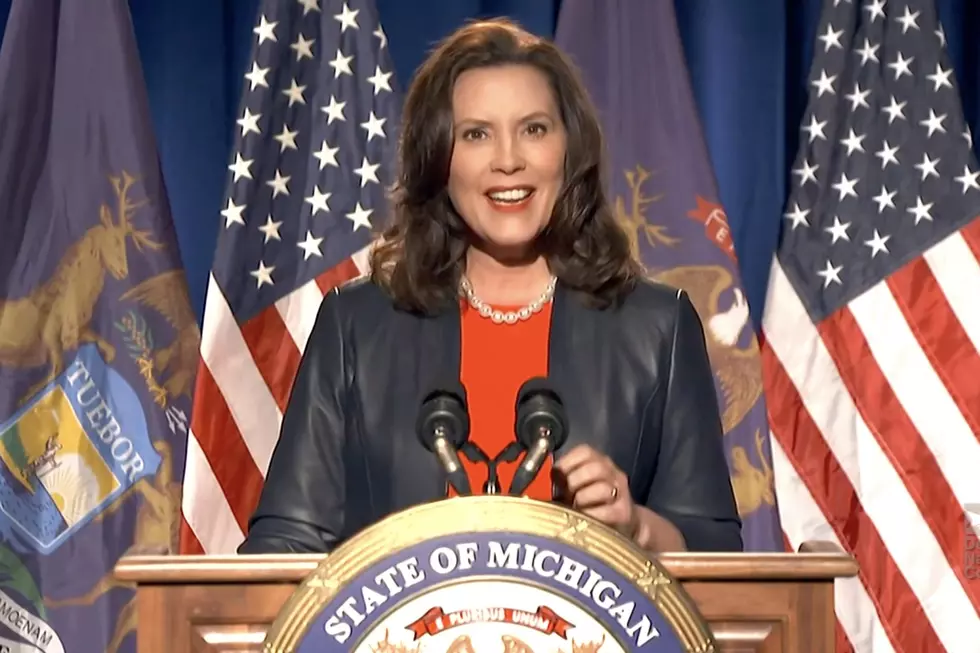 TV Show Declares Gov. Whitmer 'Hottest Governor' in US [VIDEO]
DNCC via Getty Images
Enter your number to get our free mobile app
It's by no means an official declaration, but Michigan Govern Gretchen Whitmer was called the 'Hottest Governor' in the US on the reboot of the TV show 'Saved by the Bell'.
Former Bayside High School student Zack Morris has graduated to governor of California in the new series, which follows some of the show's original characters as grown-ups.
In a moment of insecurity, Morris (played by Mark-Paul Gosselaar) looks for reassurance from his high school sweetheart and now-wife Kelly Kapowski (Tiffani Thiessen) that he still has a single man's body rather than a 'dad bod'.
Kelly dutifully points out that her husband was voted the second-hottest governor in the country, just behind Michigan Governor Gretchen Whitmer. (Check out the video below.)
As far as we know, there's no official ranking of the hottest governors in the US, but Whitmer, affectionately known as 'Big Gretch' may have a shot at the title.
But thinking of Governor Whitmer as 'hot' seems somewhat inappropriate -- almost incestual -- to me. She's too much of an authority figure. Van Halen tiptoes up to the line in the song 'Hot for Teacher' but no one would ever dream of thinking of their principal as hot, am I right?
CHECK IT OUT: Huge Underwater Sinkhole Near Alpena