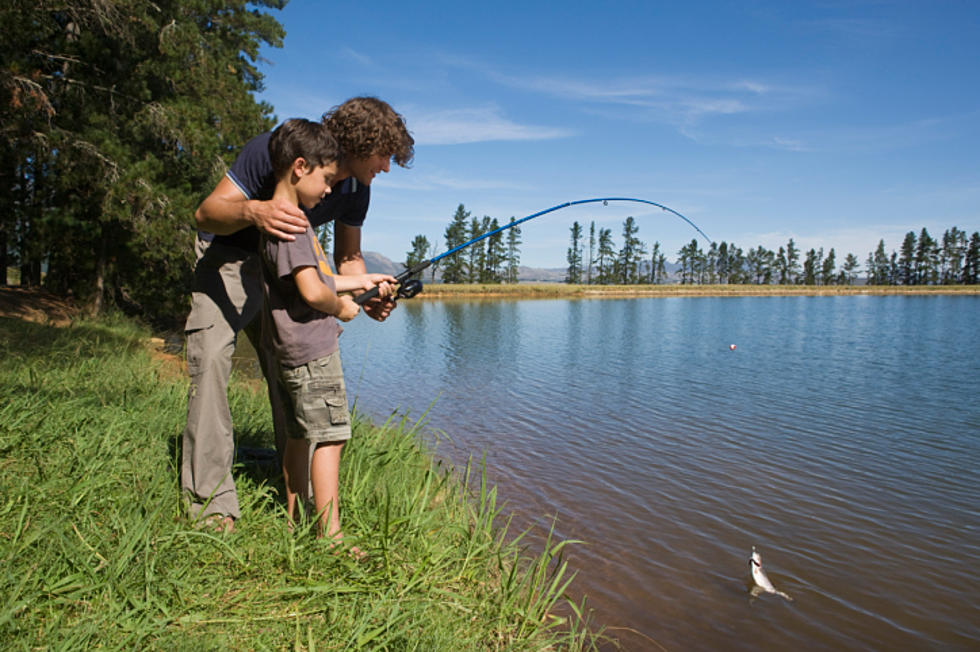 This Weekend Is 'Free Fishing & OVR Weekend' In Michigan
Jupiterimages
Anglers have we got a weekend planned for you! After weeks of being stuck at home, fishing lovers in Michigan are getting weekend custom made just for them.
This year's Summer Free Fishing Weekend is coming up on June 13th  and 14th. The weekend happens for two days only twice a year. That means this weekend alll fishing license fees will be waived for two days.
According to the DNR website this weekend a  Recreation Passport will NOT be required for entry into state parks and boating access sites during Free Fishing Weekend. All residents and out-of-state visitors may enjoy fishing on both inland and Great Lakes' waters for all species of fish. Still note that all fishing regulations will still apply.
To make the special weekend even better, the DNR announced it will be a Three Free Weekend Summer. That means not only will you be able to fish for free this upcoming weekend, but you'll be able to enter state parks for free. The Free OVR Weekend will allow residents and nonresidents legally can ride without purchasing an ORV license or trail permit.
Enter your number to get our free mobile app
With the Free OVR Weekend riders will be allowed to enjoy nearly 3,800 miles of off-road trails and the state's five scramble areas (St. Helen's Motorsport Area, Black Lake Scramble Area, Silver Lake State Park, Bull Gap and The Mounds in Genesee County). With the Recreation Passport entry fee waived, park goers  can enter all state parks and boating access sites for free.
Michigan parks are definitely ready to get everyone back to enjoying summer! For more information visit the DNR website.
Five Great Places to Ride Your Motorcyle in Michigan