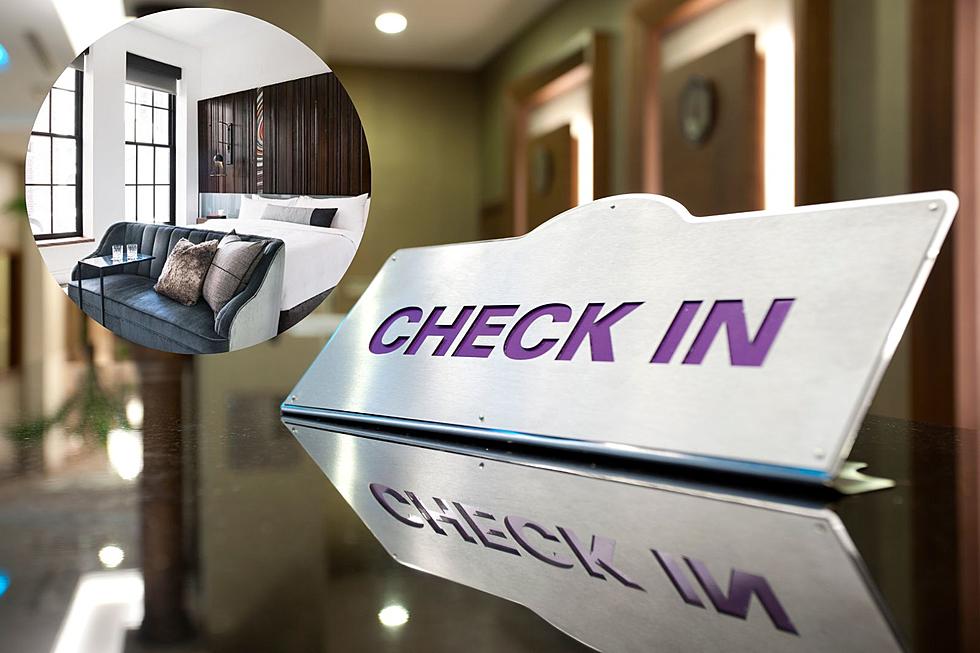 Luxury and Charm: 5 Michigan Hotels Shine in Top 15 Midwest Destinations
Canva/ Detroit Foundation Hotel Instagram
Governor Gretchen Whitmer announced a new $20 million ad campaign to draw more people to the state for work and travel. Honestly, who doesn't like making their way to Michigan for a little vacation or weekend getaway? The best part is, when you come we have a long list of incredible places to stay.
If you're planning a getaway in the Midwest, we've got fantastic news for you. Not one, but five incredible Michigan hotels have made it into the "Top 15 Hotels in the Midwest" Reader's Choice list.
Michigan's incredible landscapes and cultural experiences make it a fantastic destination, and these hotels have elevated the state's appeal. Whether you're into historical charm, lakeside luxury, or urban elegance, you'll find the perfect retreat right here in the Great Lakes State.
In a new list released of Reader's Choice Awards 2023, Condé Nast Traveler readers rate their top hotels in America's heartland. Of the 15 hotels chosen by over a half million readers, 5 are impressively right here in Michigan.
These Michigan Hotels Were Voted Best in the Midwest
Landing highest on the list at #3 is The Detroit Foundation Hotel. One of the most unique spots in the "D", the hotel was formerly the  Detroit Fire Department Headquarters (built-in 1929) and was restored into the Detroit Foundation Hotel in 2017.
Other hotels making the Top 15 are;
#6 - The Shinola Hotel, Detroit
#9 - The Vault Hotel, Houghton
#10- Island House Hotel, Mackinac Island
#12- Hotel Iroquois, Mackinac Island
If you're planning a little Michigan adventure, whether you live in the state or not, don't miss the chance to experience the Pure Michigan hospitality and unique charm of these hotels. They've earned their place among the top destinations in the region for a reason.
Check out the full Top 15 Hotels in the Midwest here. 
LOOK: Stunning, historic hotels from every state and the stories behind them
Stacker
curated this list of stunning, historic hotels from every state. To be considered for inclusion, the structure must be more than 50 years old. Many of the selected hotels are listed on the National Trust for Historic Preservation, and several are purported to be haunted.
Gallery Credit: Erin Joslyn
$8.5 Million Log Cabin Island Retreat in Michigan's Upper Peninsula
No, it's not Montana or even the set of "Yellowstone". This breathtaking million-dollar retreat is located in the Upper Peninsula of Michigan near the Wisconsin border and is everything a nature lover has dreamt of. With its 16 acres of wilderness and lakeside beauty, any fisherman or someone looking to escape from it all would simply love it. Over 10,000 square feet of space with 7 bedrooms and 9 bathrooms, this log home Island family retreat on the famous Cisco Chain of Lakes is meant for large family get-togethers and big gatherings.
Take a look at what tranquility and heaven on earth really look like.
Gallery Credit: Zillow