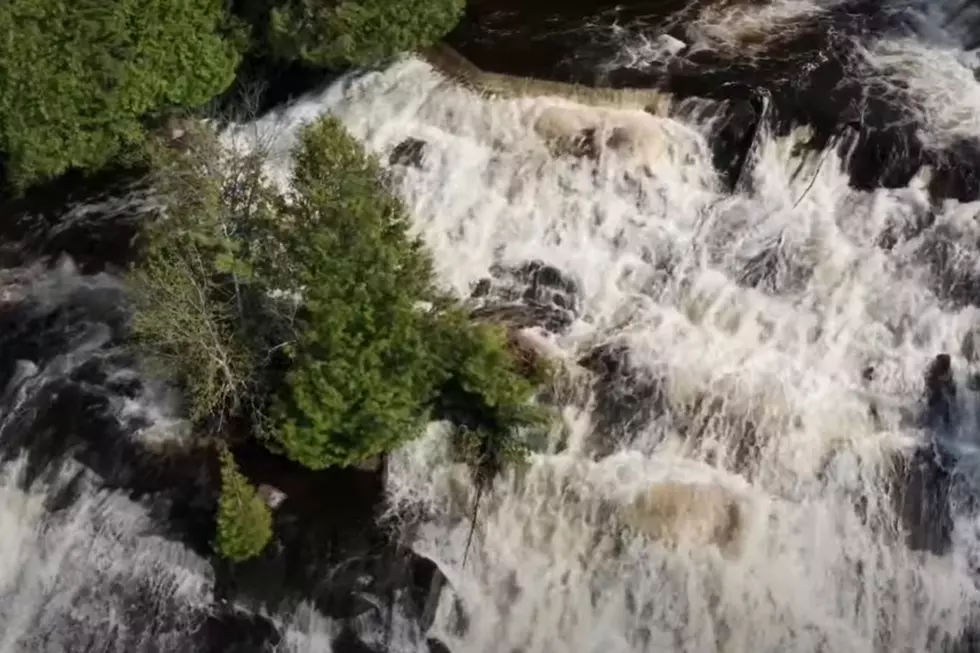 This is One of the Most Scenic Waterfalls in Michigan's Upper Peninsula
MLive via YouTube
Michigan's Upper Peninsula is home to over 300 waterfalls. From Tahquamenon Falls to the beautiful Munising Falls, Michigan truly has a lot to offer when it comes to waterfalls.
One of the most scenic and popular falls in Michigan is Bond Falls in the western Upper Peninsula in southern Ontonagon County near Paulding. It's about a four hour drive from the Mackinac Bridge on the middle branch of the Ontonagon River.
Bond Falls is said to be one of the most scenic waterfalls in Michigan's Upper Peninsula.
How Do You Get to the falls?
Once you're in southern Ontonagon County, to get to the falls, take Bond Falls Rd. three miles from US-45 to Scenic Overlook Dr. and follow signs to the main parking lot. After that, it's only a five minute walk to the falls. You simply follow the paved trail to the 600-foot boardwalk. You can also hike along either side of the river.
The boardwalk and main viewing deck are wheelchair accessible.
MLive shared an awesome video of the falls that you can check out below.
For years, I've wanted to take a road trip north to Michigan's Upper Peninsula to visit as many waterfalls as possible. Obviously, there's no way that I could visit 300 waterfalls in a single trip but I'd love to hit the most popular ones including Tahquamenon Falls, Bond Falls, Munising Falls, Miners Falls, Sable Falls, Manabezho Falls, Manido Falls, Great Conglomerate Falls, Nawadaha Falls, and Superior Falls. I think that's doable during a week long trip.
Don't Call Yourself A Yooper Unless You've Been To These Michigan Upper Peninsula Places
It can almost be looked at as a different state entirely, while encompassing everything beautiful about Michigan. There are some spots that are truly breathtaking, and if you've never planned a trip to the upper peninsula, make sure you're comfortable with long drives.
24 Bridges to Enter the Upper Peninsula of Michigan that Aren't the Mighty Mac
Some people just don't enjoy crossing the majestic Mackinac Bridge. For others it's not in the route of thier travel. There are at least 24 other bridges that travelers can use to enter Michigan's Upper Peninsula. Here they are from east to west
Hidden Gems of Michigan's Upper Peninsula
No matter what you're into - dining, boating, hunting, outdoor sports, and everything in between, you'll find something you'll love in these small towns in Michigan's Eastern Upper Peninsula.
12 Unique Things to See in Michigan's U.P. That Aren't Waterfalls
There is so much more to Michigan's Upper Peninsula than just waterfalls and lighthouses.