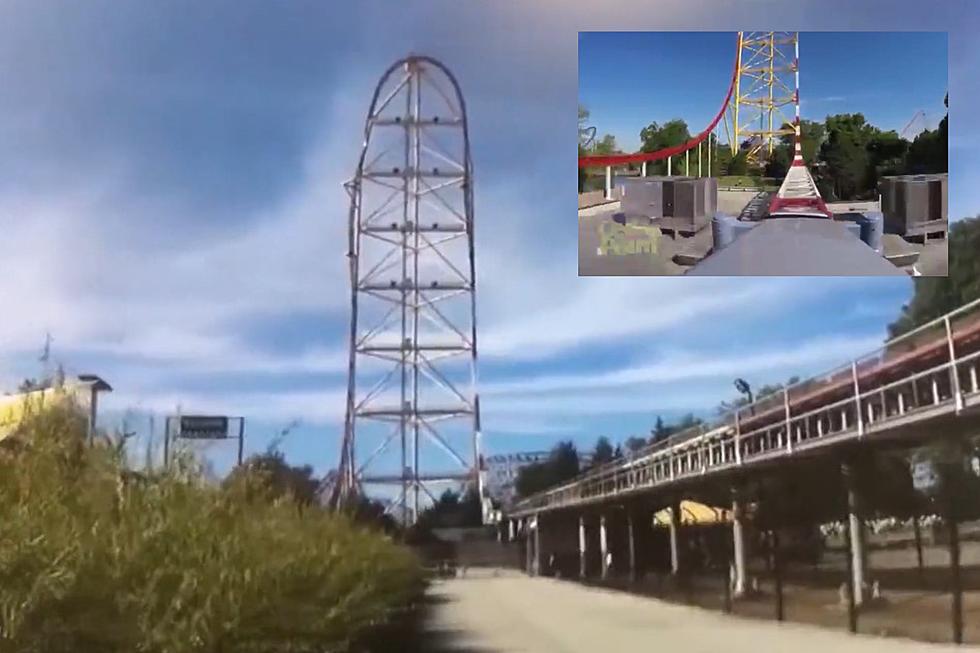 Swartz Creek Woman Hit by Metal Debris From Top Thrill Dragster Suing Cedar Point
Fox 8 Cleveland
Nearly two years after being hit on the head with flying debris while waiting in line for Top Thrill Dragster, a Swartz Creek Woman has filed a lawsuit against Cedar Point.
Serious, Permanent Injuries
The lawsuit alleges that Rachel Hawes of Swartz Creek suffered "serious, permanent, disabling, personal injuries" when a metal bracket broke loose from the coaster, hitting her in the head while she and her family waited in line for the ride in 2021.
Hawes filed the lawsuit against Cedar Point and its parent company Cedar Fair, claiming they were willfully negligent in installing and maintaining the flag plate that dislodged from the ride. Hawes' lawsuit also claims the park "willfully destroyed/removed the return side" of the ride in order to disrupt their case.
The lawsuit claims that Hawes sustained a traumatic brain injury and will need care for the rest of her life.
The lawsuit alleges that Hawes "suffered serious personal injury, conscious pain and suffering, medical expenses, inability to be gainfully employed, mental anguish, and the loss of the ability to engage in her regular activities from which she derived pleasure in life."
Medical Bills in the Millions
According to Cleveland's Fox 8 News, Hawes' medical bills have already exceeded $2 million. Future medical expenses are estimated to top $10 million.
Hawes' husband and father, who were in line with her at the time of the incident, are also named as plaintiffs in the lawsuit.
Cedar Point shuttered the ride after the 2021 incident and is poised to open a 'reinvented' version of the coaster in 2024.

See the Age of Each Coaster at Cedar Point
The 16 main coasters at Cedar Point have been thrilling guests for over 400 years combined. These ages are as of August 22nd, 2022.
Most popular grocery stores in America
Check Out All 17 Roller Coasters at Cedar Point
Cedar Point has 17 roller coasters in the park the whole family can enjoy. From fast to friendly, how many have you been on?