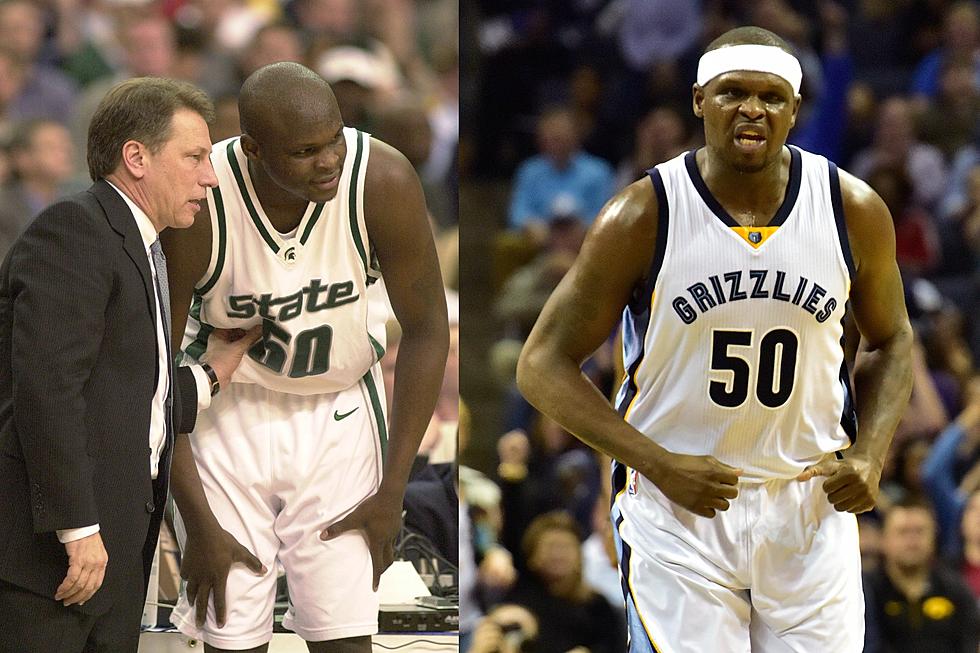 Sparty Standout Zach Randolph Is The First Memphis Grizzlies Retired Jersey
Getty Images
Zach Randolph is going into the history books as the first player to have his jersey retired by the Memphis Grizzlies.
Sure, Randolph was a one and done at Michigan State, but that's what all Sparty fans expected when he came to East Lansing. He was part of an outstanding Final Four team in 2000 alongside Jason Richardson and Charlie Bell. Randolph was never the absolute best player on the court, but his game was built for the NBA. He bounced around the league after being drafted 19th overall, then found a home in Memphis.
I've always liked Randolph as a player, and thought he would have fit in great with the team mentality that the Pistons had. He is a grinder that never let his immense talent get in the way of his physical play.
That might sound like a backhanded compliment, but it's 100% genuine. Sometimes players can worry too much about looking good to actually play good. Randolph did whatever he could to to win, and that's why the Grizzlies were lucky to have him as one of their foundational players.
I don't want to dwell on what could have been, but if you look back at the time when Randolph joined the Grizzlies, it was one of the worst stretches for the Pistons. The two teams are in different divisions and rarely play each other, so I'm not blaming the Grizzlies. I just know that if Randolph were to have ended up in Detroit, they probably would not have been as bad as they were over that stretch.
Despite not having Z-Bo in a Pistons uniform, we are definitely proud of what he's done, and will be cheering when his jersey is retired in Memphis.
Sports Figures That People Love to Hate
Sports would be boring if you loved everyone. There always has to be a villain, and we've put together a list of prominent sports figures that a lot of people can't stand.