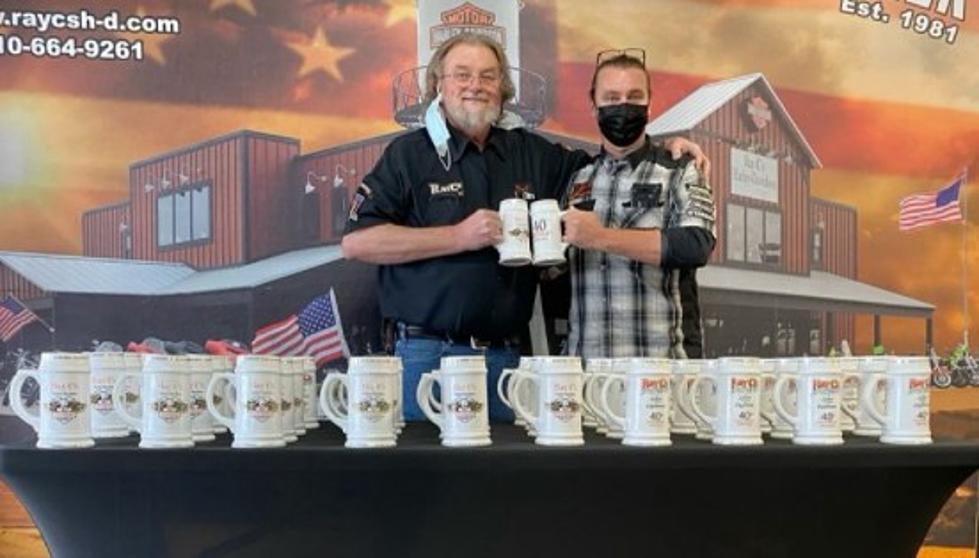 Ray C's Hosting Charity Competition Between Ray Senior and Ray Jr.
Ray C's Harley Davidson Facebook
The crew at Ray C's Harley Davidson in Lapeer are calling on the public to help 'Get Ray Junior out of Ray Senior's Hair'.
Right now Ray C's Extreme are sharing a space at Ray C's Harley Davidson while a new building is under construction. Both Ray Clemens Sr. and Ray Clemens Jr. decided to have some fun with this and came up with a cool way to raise money for two local charities - 'Get Junior Out of Seniors Hair Contest'.
Father and son will both be growing out their hair until the new building is completed. This is where you come in. You are invited to stop by Ray C's Harley Davidson in Lapeer and cast your vote for Team Senior or Team Junior (who will have the longest hair at the end of the competition). You can also donate just one dollar to the selected charities,
Child Advocacy Center of Lapeer County  - Ray Senior
Wertz Warriors to Support Michigan Special Olympics - Ray Junior
If you are able to make a donation, you will be entered to win a Special Limited Edition 40th Anniversary mug. When the contest is over the contestant with the fewest votes  will donate $100 dollars out of his own pocket to the winner's charity.
You can vote once per day, and again until the new building is complete. Shout out to Ray Senior and Ray Junior for going head to head, or should I say hair to hair for two great charities.
UP NEXT: See how much gasoline cost the year you started driving