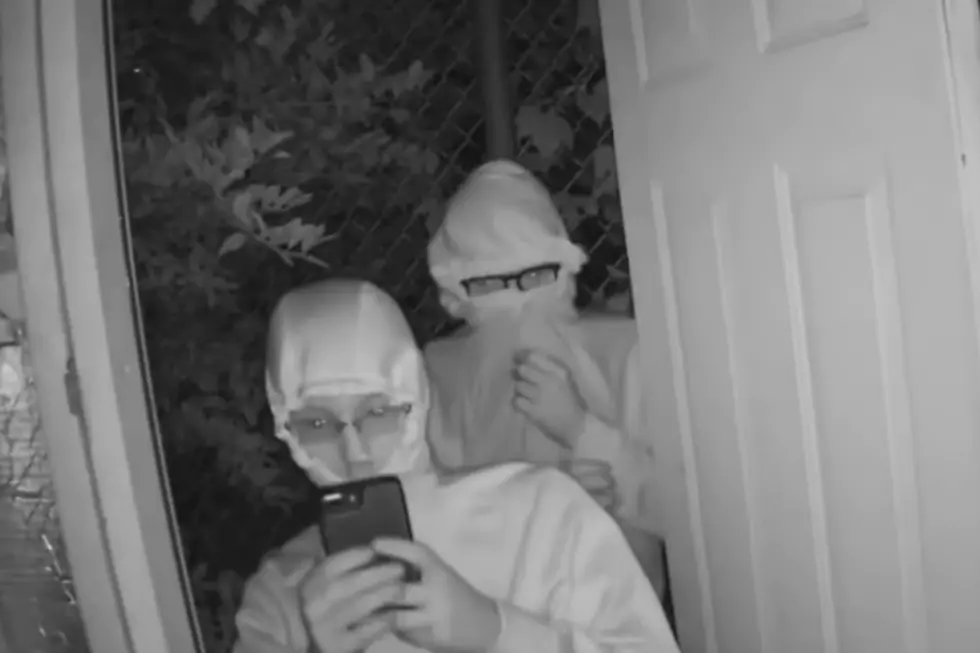 Police Finally Arrest Pair Responsible for I-75 Billboard Porn [VIDEO]
Click on Detroit | Local 4 | WDIV via YouTube
It's taken more than three months, but police have finally arrested two teenagers they believe were responsible for displaying pornographic material on an I-75 billboard in Auburn Hills.
Police say they relied on tips to identify the boys who were caught on surveillance video inside the shack where the billboard's contents is controlled. A 16-year-old boy from South Lyon and an 18-year-old from Sterling Heights are believed to be responsible for the September 28th incident.
According to WDIV, the 16-year-old has been placed in a juvenile diversion program. He will not be charged with any criminal activity as long as he abides by the terms of the program. The 18-year-old has been charged with misdemeanor trespassing.
Authorities believe the pornographic material was displayed for about 15 or 20 minutes.
The video below contains more on the arrest, as well as a clip from Saturday Night Live which touched on the incident during its Weekend Update segment.