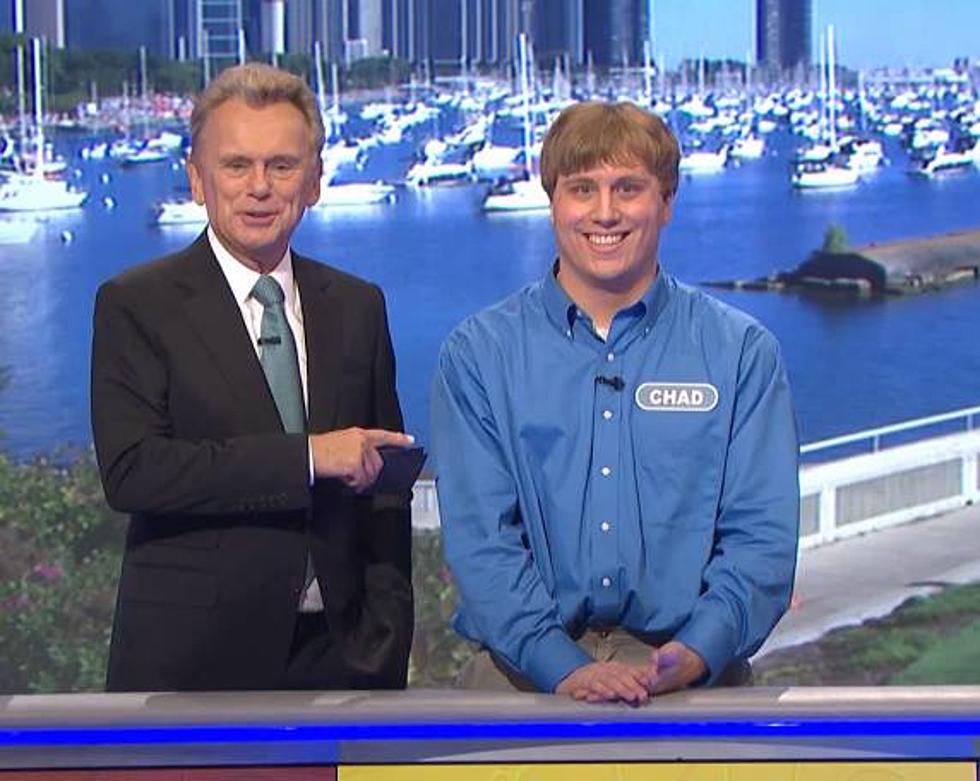 Pat Sajak Already Has a New Job And Yup, It's in Michigan
Wheel of Fortune, Chad Mosher
Don't worry about Pat Sajak. The longtime game show host already has a new gig lined up after he retires from Wheel, and yes, it's right here in Michigan.
Pat Sajak announced last week that he'll be retiring from Wheel of Fortune after next season, sparking rumors that several well-known personalities like Whoopi Goldberg, Ryan Seacrest, and LeVar Burton may have a shot at taking over Wheel duties.
Chairman of a College in Michigan
Upon retiring from Wheel, Sajak will segue into the role of Chairman of Hillsdale College, a conservative liberal arts school here in Michigan. Sajak has been a longtime member of Hillsdale College's board and has served as its vice president since 2003.
About Hillsdale College
The school is located in Hillsdale, Michigan, about 70 miles southwest of Ann Arbor. Its undergrad enrollment is about 1,500 students.
According to the school's website, "Hillsdale College is a small, Christian, classical liberal arts college in southern Michigan that operates independently of government funding."
Emily Slack is the Executive Director of Media Relations and Communication at Hillsdale College. She tells The New York Post that Hillsdale College has already benefited from Sajak's wit and intellect.
"Hillsdale College is fortunate to have an even closer relationship with Mr. Sajak. Since 2019, we have benefited from his wisdom, intellect, and good humor as chairman of Hillsdale's board of trustees," she said. "We look forward to continuing our important work together."
According to Decider, Sajak will stay on Wheel's payroll for three years as one of the show's consultants.
Pictured above:  Pat Sajak with Flint's Chad Mosher.
Meet the Flint Area Folks Who've Competed for Real Money on TV Game Shows
Jeopardy, Wheel, Millionaire, you name it, Flint-area folks have been on it.
Over the last several decades, we've seen lots of people from our area competing for and sometimes even winning big money.
Our list includes a former Grand Blanc resident whose Jeopardy strategy is still used today and is reputed to be a maneuver that Alex Trebek hated.
And we even have one gentleman from Flint who's considered a game show expert, appearing on five different shows over the years.
Modern Stone Lake Cabin Airbnb with Party Barge & Hot Tub is Summer Bliss
Ahh, summer in Michigan! It's all about outdoor fun right?
Allow us to introduce you to the newest gem on Stone Lake that's all about having a good time.
This modern cabin is not only cool on the inside, but rocks on the outside. Perfectly situated on pristine Stone Lake in the heart of Cassopoli, Michigan, this Airbnb is all about a Pure Michigan summer. Sleeps 10 and comes with a pontoon boat, hot tub, and views for days. Check it out!
These Are the Most Dangerous Stretches of I-75 in the State of Michigan
It probably comes as no surprise to you that the 10 most dangerous stretches of I-75 in Michigan are all in the Metro Detroit area.
Let's take a look.