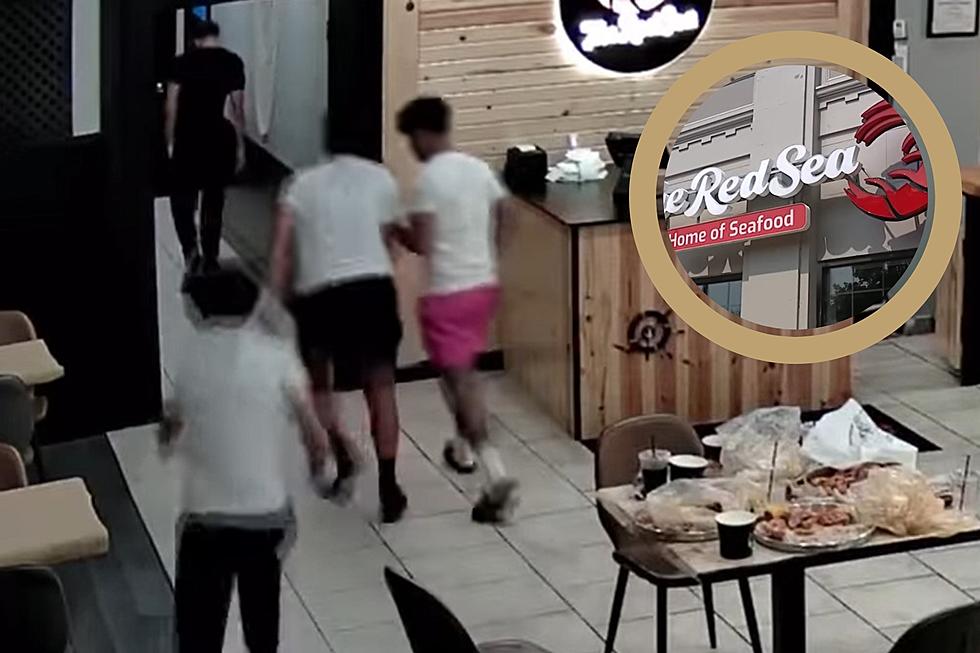 Parents of Dine & Dash Teens in Dearborn Haul Kids Back to Restaurant to Pay
WJBK-TV
Clap! Clap! Clap!
We applaud the parents of four teenagers in Southeast Michigan who learned that their kids pulled a 'dine & dash' stunt, and hauled them back to the restaurant to pay up.
The teens racked up a tab that was close to $400 at the Red Sea Restaurant in Dearborn, Sunday (8/20) night.
Sunhail Mohammed is the restaurant owner. He tells Detroit's WJBK-TV that the kids weren't shy about ordering food.
"They got lobster tails, snow crab, shrimp, there were four," said Mohammed. "They had a good amount of food."
Busted, Thanks to Social Media
After the incident, Mohammed called the Dearborn Police Department. Luckily, his security system was working and the whole thing was caught on camera.
It was the suggestion of Liv, a server at the restaurant, that they turn the surveillance video over to the police.
Roughly 30 minutes after police posted the clip on social media, the teens' parents contacted the restaurant. Mohammed said they then accompanied the children to the restaurant and paid for their food.
"They actually brought the kids and they made them apologize," he said.
Restauranteur Gives Hefty Discount
Despite the bill being close to $400, Mohammed gave the families a discount, knocking off about half of the bill.
"They're kids at the end and I looked at it like they're my kids doing that stuff," the owner said. "Me giving them that for 50% off on the bill, was just because they came back and stood up for the mistake that they did."
The 'Floating' House on Lake Fenton
This 4,700-square-foot home is surrounded by wetlands.
And although this home has a lot to offer, we're particularly impressed with the main bathroom. A standard toilet side by side with a bidet is a win, any day of the week.
LOOK: Was 2023 The Hottest Summer On Record?
Temperatures soared in 2023 as brutal heat set new records across the United States this summer.
What Does Premium Outlets in Birch Run, Michigan Look Like Today?
Michigan's most legendary outlet mall opened in 1986, located just off I-75 approximately halfway between Flint and Saginaw. The mall was originally named Manufacturer's Marketplace/Prime Outlets at Birch Run.