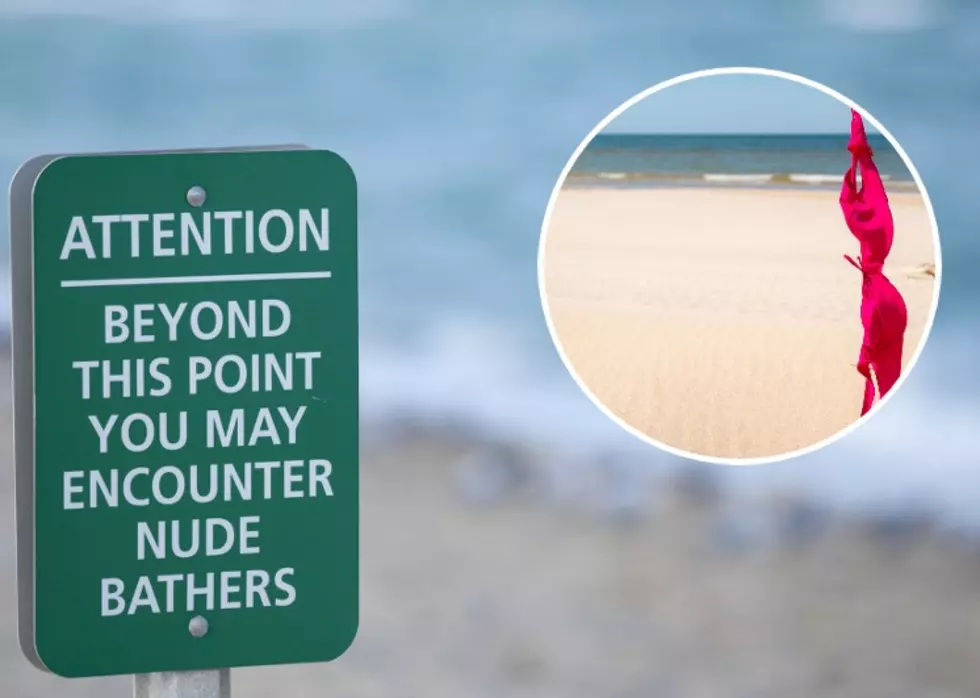 Nudist Resort In Oxford, Michigan – Everything You Need To Know
Ja'Crispy/Aneese Grand Rapids
Did you know Michigan's finest nudist camp is located in Oxford, Michigan?
Whispering Oaks located at 864 Baldwin Road, has been in business since 1963. The resort sits on over 50 acres along Ripple Lake and is open annually from the end of April until the first weekend in October.
As with any resort and or campground, rules must be followed - however, rules and etiquette protocols at Whispering Oaks are clearly different than your average KOA. First and foremost guests agree to not wear clothing in general. However, women on their periods can certainly wear bathing suit bottoms or shorts if they wish and clothing is allowed to prevent sunburn.
Additional social conduct guidelines include the following,
Participants agree to avoid behavior that is aggressive, harassing, embarrassing, overtly sexual, or otherwise inappropriate. Whispering Oaks requests that all body contact be limited to simple expressions of affection and friendship. Provocative conduct or sexual misconduct will not be tolerated.
Participants agree not to bring or use photo/video equipment on the grounds except under the rules and acknowledgment of management.
Pet owners agree to keep their pets on a leash or contained at their camp or park site. We prefer that you leave your pets at home. If you must bring them, please keep them under control and quiet at all times. Please clean up after them. Pets are not allowed in these common areas, pool, spa, fire pit, and clubhouse.
Smoking in designated areas only.
Please be respectful of others when listening to music. Headphones are preferred if in public areas.
Participants agree to Quiet hours between 11:00 P.M. and 8:00 A.M. We ask that you please keep all music and talk minimized so as not to disturb your neighbors.
No glass in or around the pool, hot tub, or sauna.
Please help us maintain a beautiful pool and spa. Shower with soap to remove all suntan lotion or oil. General pool rules are posted in the pool area. Kindly take the time to read them.
Parents are responsible for their children's conduct and safety at all times. Small ones must not swim without parents nearby, nor use boats without a life-jacket and or adult aboard. Children in diapers will not be allowed in the pool.
As far as activities go, Whispering Oaks offers the following,
Volleyball
Shuffleboard
Horseshoes
Petanque
For anyone who feels uneasy about your own naked body - don't. According to Whispering Oaks, a person's physical proportions mean less in nudist parks than they do elsewhere. Many nudists will never take any prizes for physical beauty. Ladies who are disturbed by the thought that they might be less than ideal in this regard should put aside their concerns. The problem doesn't exist.
That should make a lot of newbie nudies feel better. Whispering Oaks sounds like a judgment-free zone. If this nudist resort does interest you, don't let the thought of inadequacy stop you from taking it all off.
As far as the cost to attend Whispering Oaks goes, there are a few different packages. The resort offers memberships, daily passes, camping packages, and more. For a complete list of rates, click here.
Whispering Oaks may not be for everyone, but if it is something you may be interested in - get your birthday suit ready and enjoy. For more on Whispering Oaks, check out the pictures and videos below.
Whispering Oaks - Michigan's Finest Nudist Resort
MORE: The Ten Most Beautiful Campgrounds in Michigan
MORE: Here's the Michigan Slang Out-of-Staters Need to Know