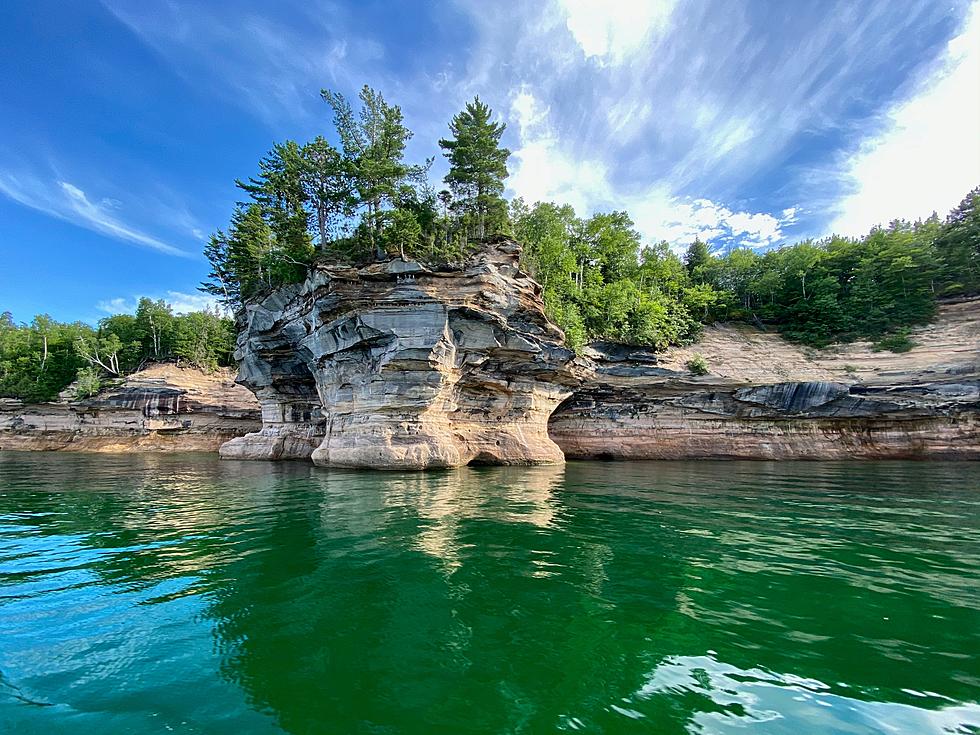 Michigan's Pictured Rocks National Lakeshore Will No Longer Be Free
Charlie Wollborg; Unsplash
Pictured Rocks National Lakeshore is hands down the most beautiful place to visit in Michigan's Upper Peninsula and for the first time ever, it's going to cost you to visit the 70,000 acre park.
Starting in 2022, not only will Pictured Rocks National Lakeshore start charging visitor entrance fees but they're also planning to increase fees for camping and lighthouse tours.
Why is Pictured Rocks National Lakeshore Implementing These News Fees?
According to MLive, the park is citing infrastructure strains due to the increase in visitors over the past decade as to why they're going to implement and increase their fees.
There was a huge visitor surge in 2020 mainly due to the pandemic. Over 1.2 million people visited the park that year. If history repeats itself year after year, it's going to take a lot of money to maintain the park.
 When Will the Fees at Pictured Rocks National Lakeshore Go Into Effect?
Starting in January, campground fees will go from $20 per night to $25 per night.
The Au Sable Lighthouse tours will cost only $5 per person.
The New Entrance Fee Won't Go Into Effect Right Away and Will Be Phased Over a Three-Year Period.
Starting in March the cost per person to walk, ride a bike, or boat-in will be $5 (good for 7 days). The cost will increase to $10 in 2023 and $15 in 2024.
A 7 day motorcycle/vehicle pass will run $10. The cost for a motorcycle pass will increase to $15 in 2023 and $20 in 2024.
The cost for a vehicle pass will increase over the years as well.
There's a lot to maintain at Pictured Rocks National Lakeshore and it seems that most people are on board with the new fees that will go into effect next year.
The Best Locations In Michigan To See The Aurora Borealis
You don't have to go too far if you live in Michigan to see the beautiful lights in the sky that is the Aurora Borealis. But, where exactly do you go to see those lights here in Michigan? The best time to catch the lights is from August to April, and you can make a stop at these Michigan locations below, and enjoy the natural show.
Rent A Michigan Island
Republic Island is located on the Michigamme River. It includes a screened-in porch, outdoor firepit, pontoon boat, Jon-boat, and a canoe. It's pet friendly and comfortably sleeps four.
You're Not A True Michigander Until You've Visited These 10 Cities
Michigan has so many amazing spots that it's hard to really pinpoint what the BEST cities are, but we can narrow them down to 10 that perfectly describes everything about our state that is so unique and awesome.