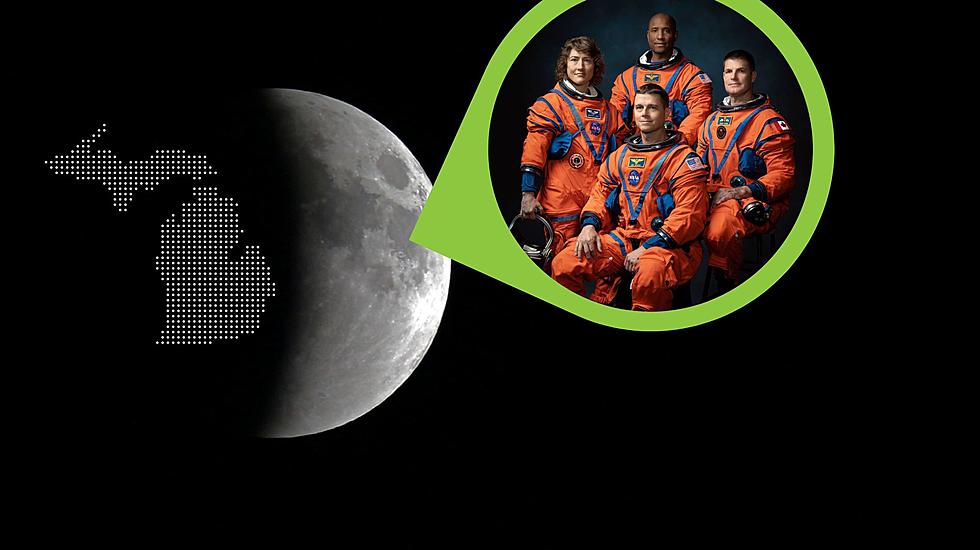 Esteemed Michigan Native Returning to Space for NASA, Moon Trip
Credit: Getty Images, Canva, NASA, TSM
A Michigan native is making her way to space, for the second time. This time, it's a trip to the moon that will change the way Americans and the world think about interstellar travel.
USA's Return to the moon includes a Michigan native
Christina Hammock Koch is part of NASA's new Artemis II moon mission. Her participation marks the first time a woman will have traveled to the moon. It's not her first rodeo with space travel, either.
According to NASA, she served as a flight engineer on the space station for Expedition 59, 60 and 61 where she made history. Koch will serve as Mission Specialist 1.
Koch set a record for the longest single spaceflight by a woman with a total of 328 days in space and participated in the first all-female spacewalks.
Koch was born in Grand Rapids, MI. She became an astronaut for NASA in 2013 and completed the first all-female spacewalk in October of 2020.
Why is the US going back to the moon?
It's been 50 years since the first, and last, moon walk. This time, NASA wants to send the astronauts around the moon. Not an orbit or landing... rather a 10-day "up and back" type of trip. NASA will be able to determine "capabilities and techniques for humans to live and work in deep space." The future goal is to utilize Earth's moon for future astronauts to get to Mars.
The four-person crew also includes Reid Wiseman, Victor Glover and an astronaut from the Canadian Space Agency, Jeremy Hansen. Launch will be late 2024 with an official date to be announced.
17 More Actors and Actresses Born in Good Ole Michigan
Here are 17 more actors and actresses that you may or may not know are from Michigan.
Celebrity Guests at Motor City Comic Con in Novi - May 2023
Motor City Comic Con returns to the Suburban Collection Showplace in Novi May 19th through 21st, 2023 and these celebrity guests will be in attendance.
21 Notable Michigan State University Alumni You May Recognize
Check out 21 notable alumni from Michigan State University throughout the years. So much great talent has walked through the doors.
14 Famous University of Michigan Alumni and Their Net Worth
The net worth of these 14 University of Michigan alumni ranges from $4 million to $77 billion.
20 Famous Michiganders That Are No Longer With Us
Some of these people were born and raised in Michigan while others made such an impact they will forever be considered a Michigander