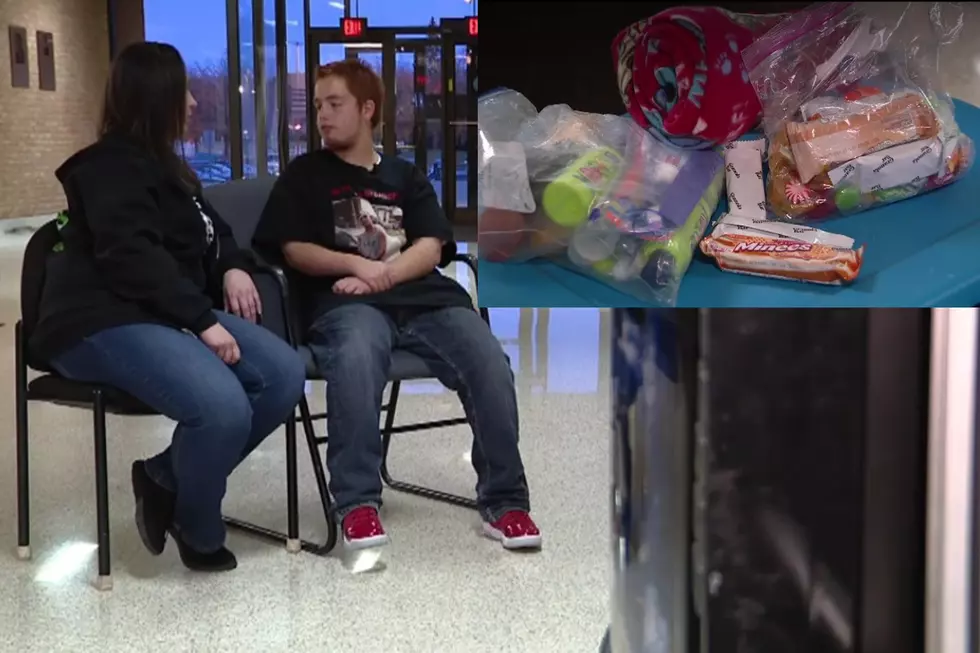 Michigan Teen Collects for 'Hope Not Handcuffs' After Uncle's Death [VIDEO]
WJBK
A 14-year-old boy with autism is using his grief to do good things for others.
Nicholas' uncle died of a drug overdose in 2015. Today, Nicholas is raising money and taking collections to assemble hygiene kits that are used by Hope Not Handcuffs, an initiative of Families Against Narcotics.
Through the Hope Not Handcuffs program, anyone wanting help with addiction can walk into any participating police agencies and find assistance with getting into rehab without fear of arrest.
"I would tell them, 'Please go get help so your family doesn't have to struggle with what my family did,'" he tells WJBK.
The hygiene kits contain basic toiletry items and supplies to make patients feel more comfortable when entering rehabilitation programs. Lisa Cattaneo-Boska says the kits are needed. She says Hope Not Handcuffs has helped more than 3,500 people since 2017.
"A lot of people are walking in off the streets and they have nothing," she says. "So we keep them in our bins which are located in all of our police stations and we hand them that before they go into treatment."
Cattaneo-Boska says she's grateful to the work Nicholas is doing and that she's proud of the initiative he's shown.