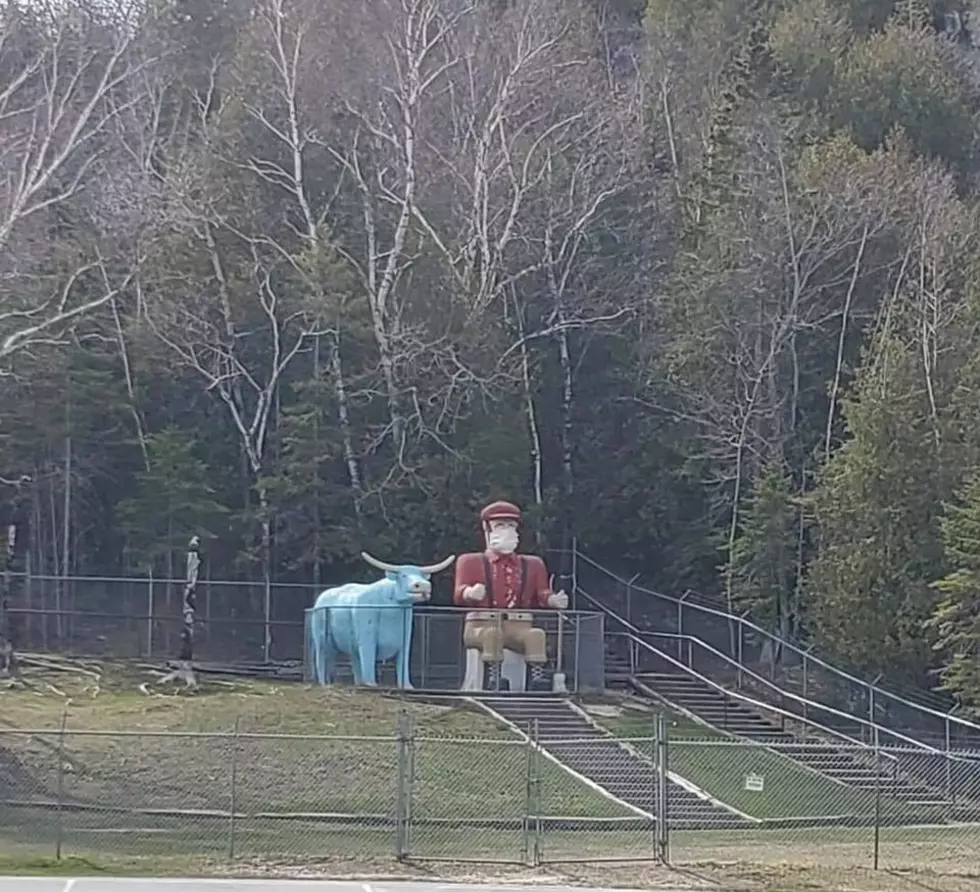 Michigan Paul Bunyan Statue Seen Practicing Social Distancing
Drummond Island MI Facebook
It seems that everyone has got an opinion on how we should be handling the Coronavirus situation and why. But in the wake of an era where everyone is an expert rather than a humanitarian, it's nice to see that even statues are acting smarter than people. As it turns out a statue of Paul Bunyan is practicing social distancing and even wearing a mask while staying 6 feet away from Babe The Blue Ox.
Drummoned Island MI's Facebook page posted the picture of the two practicing social distancing recently. So far, there have been zero reports of the Covid-19 virus infecting any blue oxen, which may be why Babe is not wearing one in the picture. Regardless, Paul is doing his part to cut down the likelihood of him possibly spreading the virus if he contracted it.
Paul Bunyan's storied history shows that his story began in many cities and there are various places he's rumored to have been created. Here are all the cities he's been rumored to have origins from:
Bemidji, Minnesota
Akeley, Minnesota
Brainerd, Minnesota
Bangor, Maine
Eau Claire, Wisconsin
Oscoda, Michigan
Ossineke, Michigan
St. Ignace, Michigan
Stevens Point, Wisconsin
Wausau, Wisconsin
It seems that Paul and Babe have a little bit of Michigan history that has yet to be proven. One one thing is for sure, the woodsman knows the proper way to stay safe during a pandemic. I think some people in this state need to take a page out of Paul Bunyan's book.
Enter your number to get our free mobile app
MORE: The 10 Best Dr. Seuss Books to Read Aloud