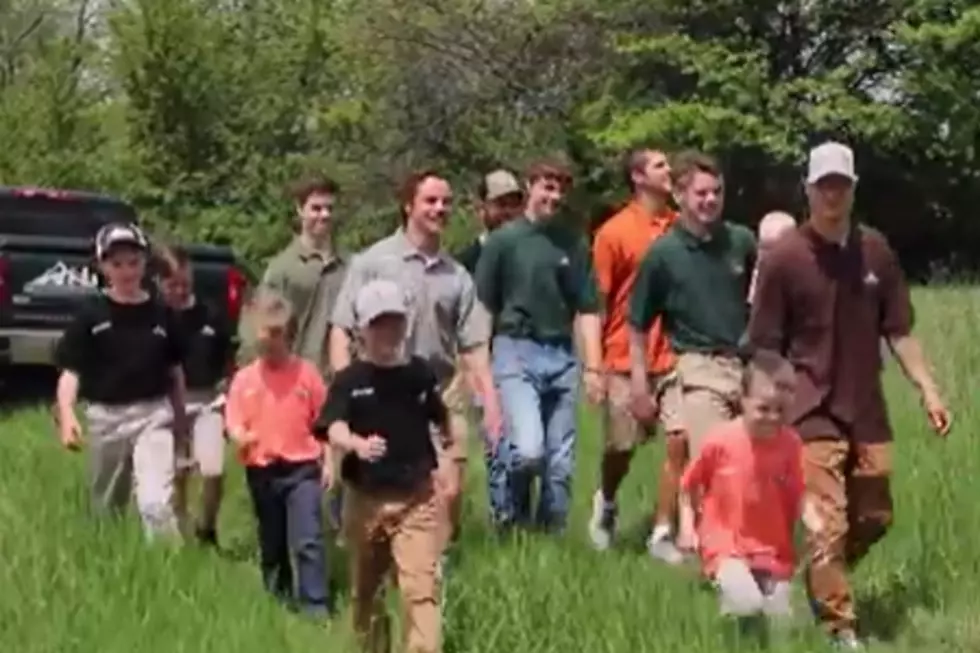 Michigan Family With 14 Kids Getting Their Own Reality TV Show [VIDEO]
14 Outdoorsmen via YouTube
Enter your number to get our free mobile app
Take it from someone who's been featured on reality TV and lived to tell about it:  It's not everything it's cracked up to be.
A family from West Michigan that has 14 (yes,14!) boys is getting their own reality TV show. The show '14 Outdoorsmen' will chronicle the lives of Jay and Kateri Schwandt and their boys who range in age from just a few months to 26 years old.
Kateri Schwandt tells Fox 17, "I'm completely outnumbered." And get this- she's pregnant with the couple's 15th child.
The first episodes of '14 Outdoorsmen' is slated to be available in October of this year on MyOutdoorTV. The show will air episodes that are from six to 11 minutes long and they are filmed and produced by the Schwandt's oldest son Tyler.
Sibling Brandon Schwandt says the show will not be like other reality shows.
"It's just us where we're filming ourselves. So it's not like, we have some random person telling us what to do, what to say. Ty sets the camera up and says, 'All right, like, go do it," says Brandon.
The Schwandt men are outdoor enthusiasts and the show will primarily focus on their love for the outdoors.
"It's everything to do with the outdoor stuff, and most of it takes place right here at the farm," Jay Schwandt says.
All of the siblings enjoy growing up in a big family.
"People always ask me like, 'How crazy it is growing up with such a large family?' We don't know anything different. And quite frankly, I wouldn't want to know anything different," Tyler tells Fox 17.
Enjoy a preview in the video below.
KEEP READING: What were the most popular baby names from the past 100 years?