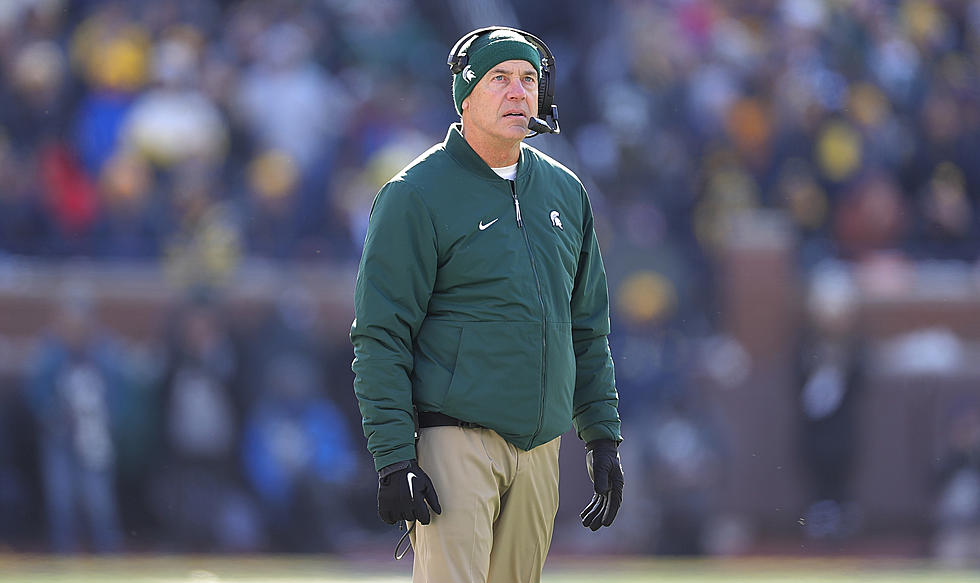 Mark Dantonio Plans To Stay Michigan State Football Coach In 2020
Getty Images
It's been a rough season for Coach Dantonio and the MSU Football team, but Dantonio still plans on coming back to coach next year.
The Spartans are sitting at 4-6 right now, coming off of a blowout loss to rival Michigan, and in 5 game losing skid. This is a far cry from where the Spartans were supposed to at this point in the season. College Football experts picked Michigan State to finish top 3 in the BIG10 before the season started, but now they are fighting to reach a 500 record.
There have been many critics calling for Dantonio's resignation after a couple of disappointing seasons.  Dantonio addressed those calls for him to resign in the press conference with a lesson his dad told him.
My father always taught me to finish circles, and that's what I'm trying to do.
The reaction has been mixed in the hours since Dantonio announced his intentions. Most Sparty fans are rooting for Dantonio, since he was the man who helped bring MSU back to the national spotlight. He is also the winningest coach in Michigan State football, so history is definitely on his side. Sparty's record in the last few years are threatening Dantonio's legacy though.
While I'm personally happy that Coach Dantonio stepped up to make the announcement that he is staying, I would hate to see the decision taken away form him. Hopefully he can find some of the magic that helped become a Sparty hero not to long ago. You can watch the full press conference below.