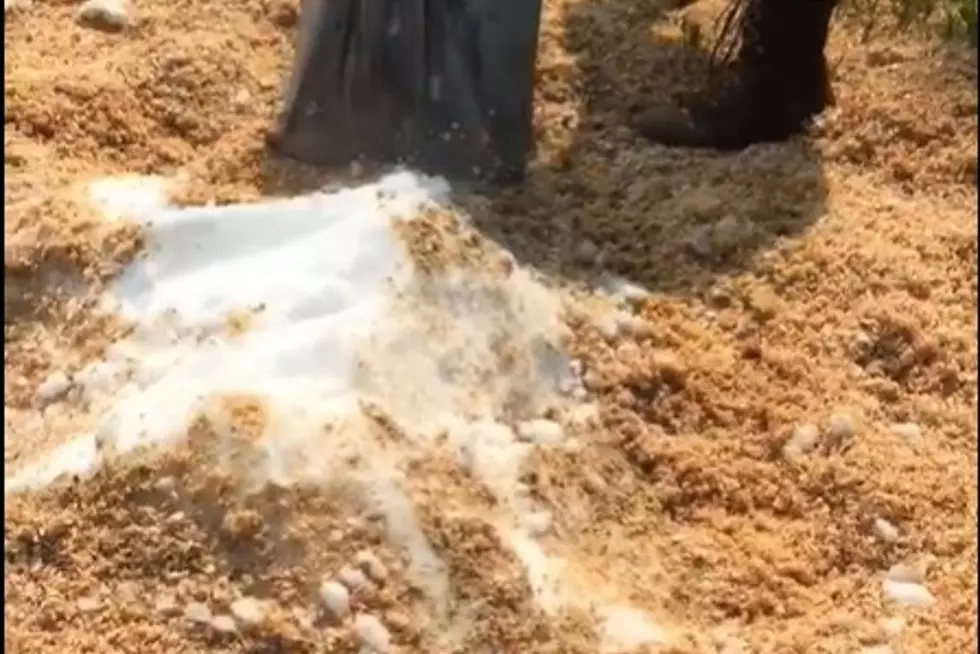 Remember When a MI Man Found Snow in the Upper Peninsula in July?
Sandra Turnquist Facebook
Back in 2019, in the middle of summer, a Michigan man discovered a pile of snow in the Upper Peninsula. Yes, he found snow in July. No one wants to see snow at that time of year.
The temperature was nearly 90 degrees when Mark Mezydlo found a pile of snow on the Keweenaw Peninsula, about 25 miles south of Copper Harbor. It's common to find a ton of snow on the Keweenaw Peninsula during the winter months, but not in the dead of summer.
Mezyldo found the snow buried under roughly eight inches of sawdust at Sickler Industries, a sawmill that cuts panels and flooring.
In the video that was posted to Facebook, you see Mezyldo covered in sweat and in shock over the discovery. I think anyone would be in shock if they found snow in late July. His reaction in the video is the best.
Mark Mezyldo:
I was looking for kindling and when I was standing on it, I bent down and thought 'why is this so solid? I brushed away like eight inches of shavings and there it was.
According to Fox 2 Detroit, an official from the National Weather Service in Marquette, Michigan said any snow sticking around this long into the year would have to be in a dark, moist area that isn't touched by the sun.
The discovery of snow in Michigan in late July must be some kind of a record.
I wonder if they'll find snow again this year.
16 Famous or Notable People Born in Michigan's Upper Peninsula
Michigan has unleashed a lot of talent into the world. Check out these 16 famous and/or notable people that were born in Michigan's Upper Peninsula.
Don't Call Yourself A Yooper Unless You've Been To These Michigan Upper Peninsula Places
It can almost be looked at as a different state entirely, while encompassing everything beautiful about Michigan. There are some spots that are truly breathtaking, and if you've never planned a trip to the upper peninsula, make sure you're comfortable with long drives.
Abandoned Mining Building, Upper Peninsula
24 Bridges to Enter the Upper Peninsula of Michigan that Aren't the Mighty Mac
Some people just don't enjoy crossing the majestic Mackinac Bridge. For others it's not in the route of thier travel. There are at least 24 other bridges that travelers can use to enter Michigan's Upper Peninsula. Here they are from east to west