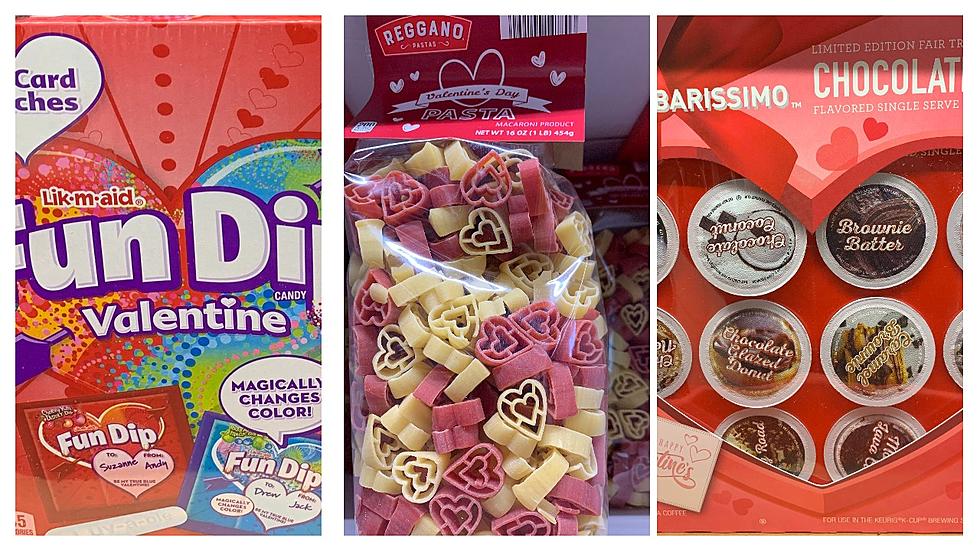 Love Is In The Air At Aldi – 12 Inexpensive Valentine's Day Treats
Maggie Meadows Photo
You do not have to be in a relationship to enjoy Valentine's Day. It's true - do you need a significant other to treat yourself to a piece of chocolate? Nope! Do you need a significant other to enjoy heart-shaped pasta or Hostess Valentine Ding Dongs? No, you do not.
That being said, I do know plenty of people that are in relationships, that do not recognize Valentine's Day either. I get it - but regardless of your status, we all deserve a little treat in honor of the day and I found twelve deliciously fun treats for Valentine's Day at Aldi. I don't remember the exact price of every item below, but nothing is over $10 dollars. Most of the treats are under $5 dollars. Now that is something to really love.
As I am typing this, I cannot believe I did not take a picture of any wine at Aldi. WTF was I thinking? Wine and chocolate are the perfect combinations regardless of whether it is Valentine's Day or not. Trust me when I tell you the wine selection at Aldi is great, and inexpensive too. If a dozen beers are more your style - they have that too.
You can totally make a romantic night for two (or one) with all of the sweet treats I found today at Aldi. If you really want to impress your lover on Valentine's Day (or eat your feelings because you are alone), I recommend the giant $5 cheese pizza.
Happy Valentine's Day.
12 Aldi Valentine's Day Treats
These 31 Movies Filmed Scenes in Michigan
Most of us know that 8 Mile and Robocop were filmed in Michigan, but did you know that Die Hard 2, The Karate Kid, Oz the Great and Powerful, and others were too?
Wicked Medieval Castle Up for Grabs in Rochester for $2.3 Mil
Check out this amazing $2.3 million castle for sale in Rochester, Michigan.