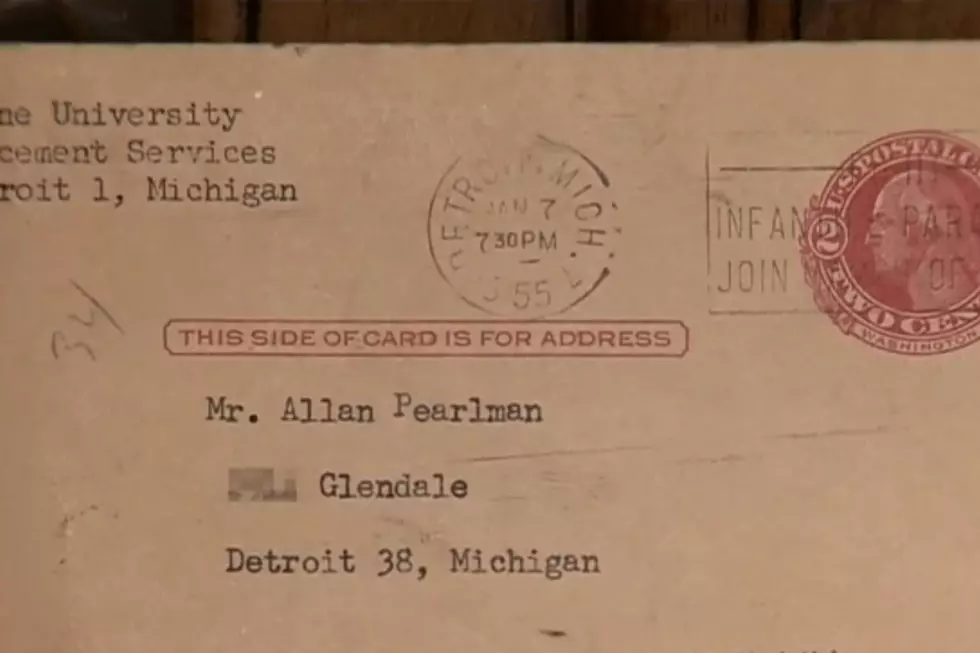 Letter Postmarked 1955 Finally Gets Delivered to Michigan Home [VIDEO]
WDIV
Have you noticed that the post office seems to take a little longer to deliver the mail lately? A letter mailed 62 years ago finally made it to its intended destination in Detroit.
Good thing it wasn't a check.
Michelle Moore tells WDIV that the letter is addressed to Allan Pearlman, the man from whom her mother purchased the home in 1957.
The zip code on the envelope? 38. Who knew that zip codes were once only two digits?