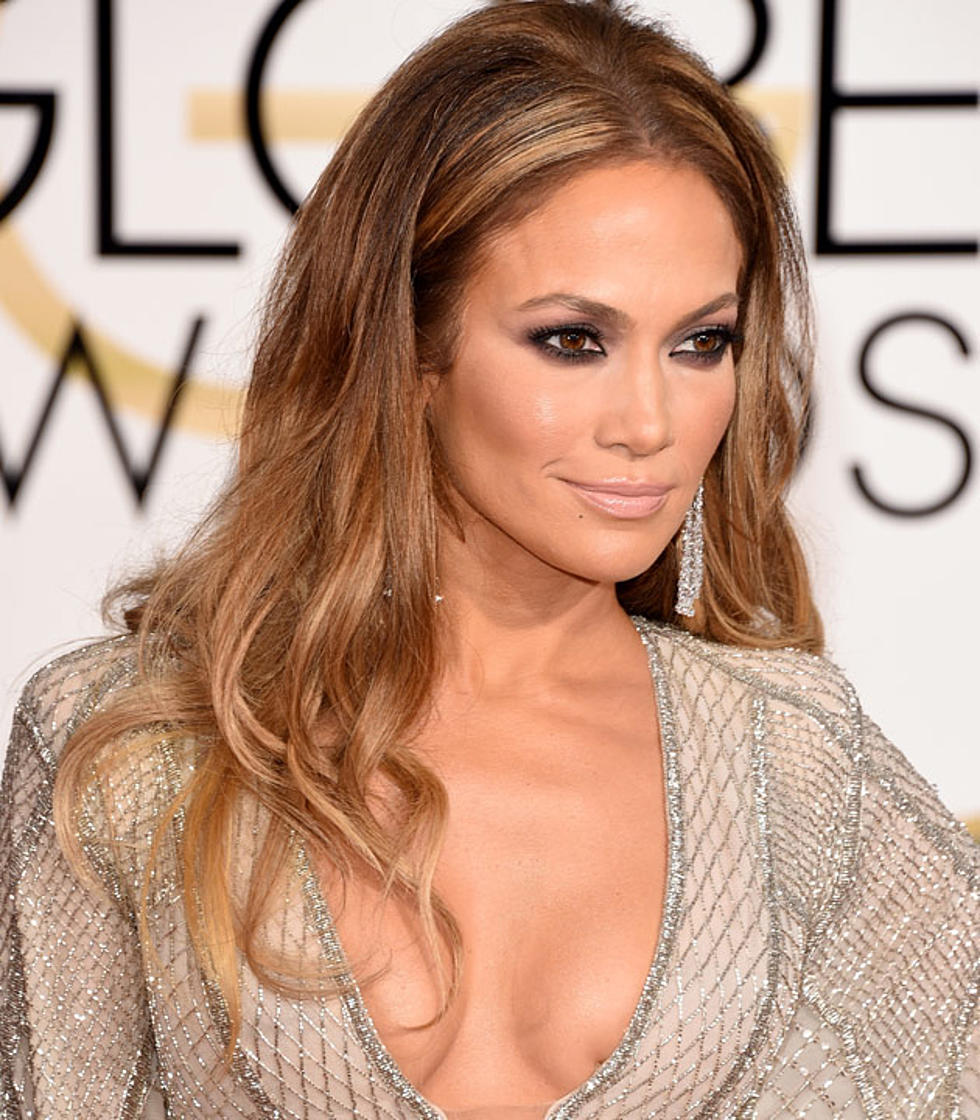 Jennifer Lopez Wore a Super Low Cut Dress to the 2015 Golden Globe Awards
Jason Merritt, Getty Images
Jennifer Lopez has always looked incredible -- at any age, with any hair color, in pretty much any situation. And the 2015 Golden Globe Awards were clearly no exception. With her hair teased impossibly high and her eyes totally smoked out, she looked the picture of perfection. But did she have a wardrobe malfunction while presenting during the show?
Channeling the iconic Versace dress she wore to the Grammys back in 2000, Jennifer turned heads again by opting for another super low-cut dress to wear to the 2015 Golden Globe Awards. And with a figure like hers, we definitely don't blame her. But it looks like either some wiring or tape wound up sticking out a bit, so at first glance it sort of looks like a nip-slip.
Jeremy Renner, who presented along with Jennifer, definitely noticed the insanely low neckline of the dress. When Jennifer said she would open the winner's envelope because she had "the nails," Jeremy commented, "You got the globes, too."
The Twitter-verse was soon totally abuzz with talk of J.Lo's dress, as #JLoGoldenGlobes was trending right after. Check out some of our favorite reactions to Jennifer's dress below:
What do you guys think? Are you obsessed with Jennifer's dress?
Yikes! See These Celebrity Wardrobe Malfunctions!