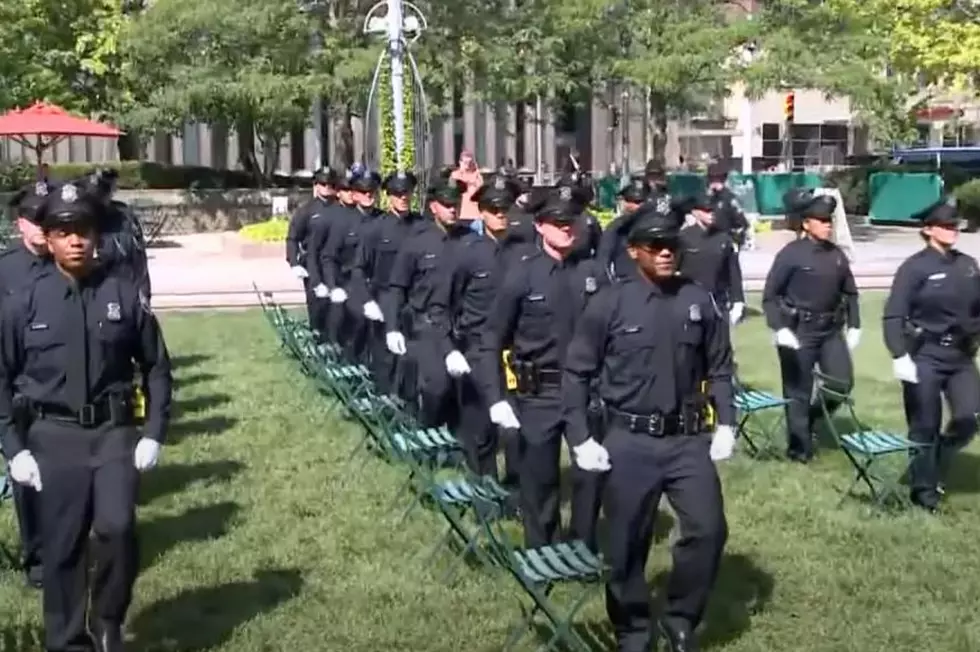 Detroit Police Officer Suspended After Her OnlyFans Page is Found
Fox 2 Detroit YouTube
Onlyfans may be a legal platform but if you're a Detroit police officer that makes racy videos, don't plan on holding on to your job if the department finds out about it.
That was recently the case for Janelle Zielinski, an officer with the Detroit Police Department. According to Fox 2 Detroit,  Zielinski had an Onlyfans account that was discovered by the department.
Chris Graveline, the director of the Detroit Police Department's Professional Standards section said that Zielinski had a paywall set up through her Instagram account and was posting pornographic videos on the other side of the paywall.
Some people think it's no big deal as Onlyfans is a legal platform but what you have to consider is that she's representing the Detroit Police Department. She's not only representing the department while on duty but off duty as well.
Chris Graveline:
One of the bedrocks of DPD is you have to keep your private life unsullied as well. This is a major point of emphasis to our officers so when we see something like this, Command moves very quickly. Chief White takes these things very seriously because it represents not just DPD but all of the city of Detroit.
After hearing about Zielinski's Onlyfans account, Chief James White suspended her. However, he quickly found out that she had resigned a day earlier.
As Onlyfans becomes more popular and people realize that it's an easy way to make money, we're going to hear a lot more stories similar to this one.
Nine Detroit-Area Jail Reviews That Will Give You A Chuckle
Sometimes scrolling through the reviews section is so worth it. These nine reviews of Detroit-area jails did not disappoint.
13 Notable People That You Did Not Know Were From Detroit, MI
Detroit, Michigan is the birthplace of thousands of notable people and many people know. Check out this list of 13 people that you may not know were born in The D.
Abandoned Bowling Alley, Detroit
Step Back in Time to the Days of Motown at This Detroit Airbnb
Detroit is all about music and this Airbnb showcases the heart of it. Step back in time right in the thick of New Center Detroit, just steps away from the historic Motown Museum! Experience being a part of musical history surrounded by musical memorabilia in this meticulously restored 1911 home.