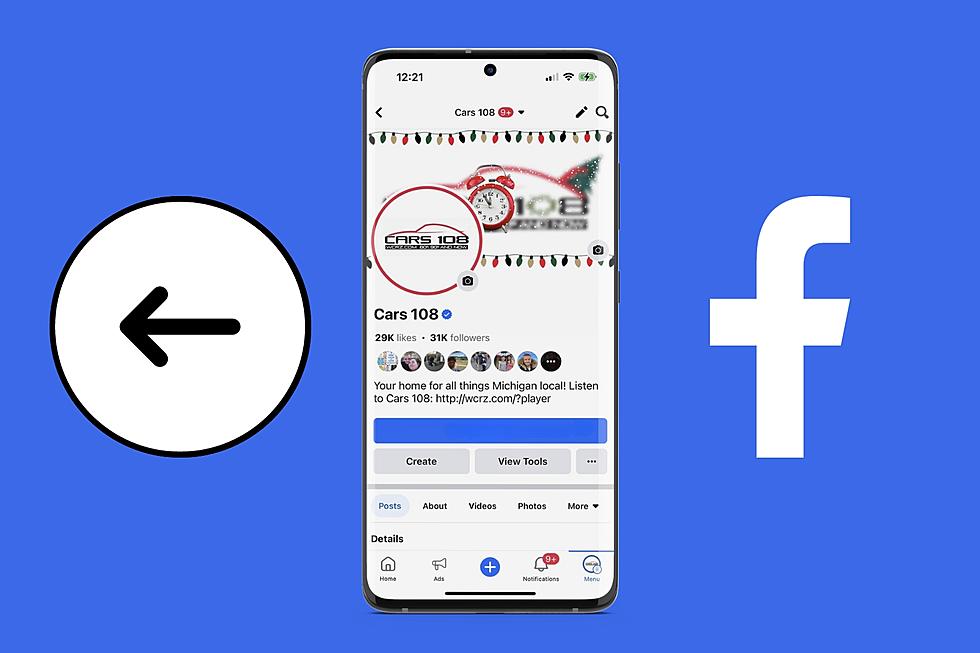 It's Not You – Facebook's Back Button Suddenly Stopped Working
Canva Pro / Facebook
You tap. And tap. And tap. And nothing happens. You shake your phone, and nothing happens. You're not alone. The Facebook back button no longer works - and it's not your fault. We are experiencing the issue here in Michigan, but it looks like this may be happening everywhere.
The Facebook Back Button Doesn't Work Anymore
Facebook updated its software and broke a feature that many have grown to rely on.
The new version of Facebook disables Android's built-in back button, located in the navigation area at the bottom of the screen. Users who use the swipe feature to navigate back to a previous screen note that this functionality has been disabled for them as well. The only way to go 'back' is to use the arrow inside the Facebook app.
OK, if you're an iPhone user, now is the time for you to go ahead and snicker. I'll wait.
Apple users don't have the on-screen navigation buttons, so iPhone users have always had to use the arrow inside the Facebook app. (Who's snickering now?)
Social media sites like Facebook and X started lighting up over the weekend (November 4 & 5) with users wondering if something was wrong with their phones or if other Facebook users were having the same issue.
Why is the Facebook Back Button Broken?
Our long national nightmare started just a few days ago when Facebook released a new version of its app for Android users. Version 439 was released on October 31, 2023, and it may have taken a few days for your phone to catch and install the new version.
The offending version is Facebook v439. If you're experiencing this issue, you can check your phone's app settings (Settings, Apps & Notifications, See All, Facebook, Advanced) and you'll probably see that you have Facebook version 439.0.0.1.117 installed.
Here's How to Fix the Facebook Back Button
There are a couple of workarounds that can restore functionality for you.
Roll Back to an Older Version of the App:
Open Settings on your phone
Tap Apps & Notifications
Select See All Apps
Find Facebook
Click on the three-dot button in the top right corner
Click Uninstall Updates
It may also be possible to install an older version of the Facebook app from a third-party site. Do so at your own risk.
Install the New Beta Version of Facebook
Go to the Google Play Store
Find Facebook
Tap Become a Beta Tester
Install the newest version of Facebook, currently v440
Personally, I installed the new, Beta version of Facebook's app and functionality has been restored. Let us know how you fare in the comments section.
118 Room Mansion in Rochester Heads for Auction
A home that was once Michigan's second-most expensive home on the market features a staggering 118 rooms, an indoor pool, and it's just dripping with opulence.
A little more than a year ago, the asking price was $11.5 million. Today, the opening bid for this luxurious mansion starts at $2.5 million.
Gallery Credit: George McIntyre
LOOK: See the Most Famous Musician Born the Same Year As You
Stacker
identified musicians born in every year from 1920 to 2003 and determined the most famous born the same year as you.
Gallery Credit: Stacker
Michael Moore's Former Home on Torch Lake
Take a look inside one of Michael Moore's former Michigan homes, selling recently for just over $4.3 million.
Gallery Credit: George McIntyre