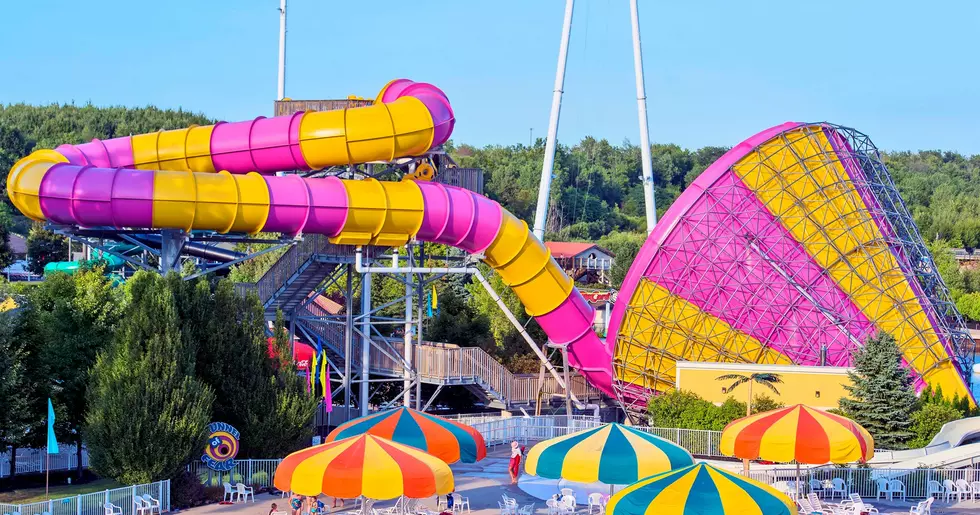 Is Wildwater Adventure in Muskegon a Waterpark or Pool?
Michigan's Adventure/Facebook
The new executive order forced the closure of bars once again, limited indoor gatherings to 10 people, and places considered "amusement" had to close too. As of this article, it's been one week since that went into effect and WildWater has carried on with operations, reports MLive.
The county's health director told MLive that officials at Michigan's Adventure consider WildWater Adventure a "pool" as opposed to a "waterpark."
The park was told to close by a health inspector who was on site, but park officials "challenged that," Kathy Moore, Muskegon County's public health director, told MLive.

Michigan's Adventure sent Moore an email claiming that it operates as an outdoor swimming pool and not a water park so is not subject to closure.
If that's the case, that's the largest swimming pool I've ever been to LOL.
Because of their claims, the health department is looking deeper into Gov. Whitmer's executive order.
MLive reached out to a spokesperson for the Governor's office, and she assured the waterpark must be closed.
We're in the middle of a pandemic with a virus that spreads in crowded places. Amusement parks that allow large numbers of people to congregate, including waterslide parks, are precisely the kind of environment that could facilitate spread.
IMO if there are several giant slides, a wave pool, and a lazy river... then you're a water park. The amusement park even claims the title on their website.
WildWater Adventure Water Park at Michigan's Adventure Now Open
Regardless, if you want to take advantage of a trip to the water park before summer ends WildWater Adventure is open Thursday - Sunday from 11a to 6p. You must make a reservation first. The actual amusement park remains closed.
CHECK THESE OUT: Inflatable Kiddie Pools For Adults