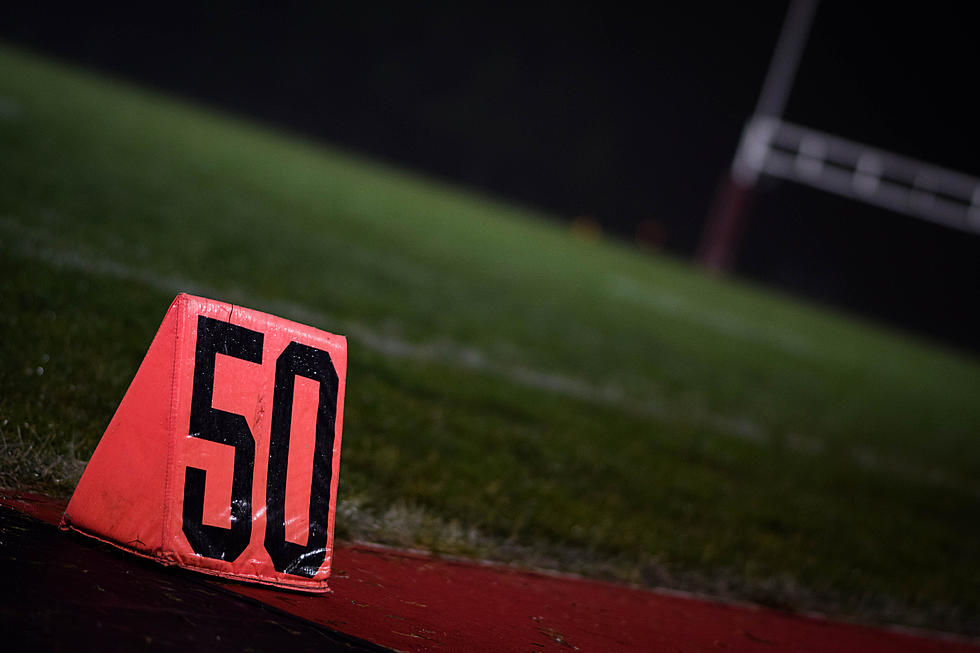 High School Football Playoff First Round Matchups For Genesee County and Surrounding Areas
Getty Images/iStockphoto
The 2020 High School Football Playoff matchups were announced this weekend.
The playoffs are a quite a bit different this year due to the pandemic. Normally a team has to win 6 games to be guaranteed a spot in the playoffs. With the shorter regular season schedule, the MHSAA decided to open up playoff eligibility quite a bit. Any team that was able to complete at least 4 games is in the playoffs.
Enter your number to get our free mobile app
Obviously this means that a lot of teams that are not used to being in the playoffs will get to play this weekend. I know it's hard to find a lot of positives during the pandemic, but I would consider this one of them. Looking over the matchups there are some schools that have not been in the playoffs in recent memory playing, and that has to be a cool moment for the school.
Lake Orion 3-2 @ Grand Blanc 5-1 Friday 7pm
Lapeer 3-3 @ Davison 6-0 Friday 7pm
Flushing 2-4 @ Midland Dow Saturday 1pm
Walled Lake Central 0-6 @ Fenton 6-0 Friday 7pm
Saginaw Heritage 0-5 @ Traverse City Central 5-1 Friday 7pm
Carman-Ainsworth 1-5 @ Swartz Creek 4-2 Thursday 7pm
Holly 1-5 @ Bay City Western 2-4 Friday 7pm
Clio 0-6 @ Kearsley 3-3 Thursday 7pm
Marshall 2-4 @ Powers Catholic 2-4 Friday 7pm
Saginaw Arthur Hill 1-5 @ Sault Ste Marie 4-2 Saturday 2pm
Lake Fenton 2-4 @ Charlotte 2-4 Friday 7pm
Armada 3-3 @ Goodrich 5-1 Friday 7pm
Saginaw High 0-6 @ Essexville Garber 5-1 Friday 7pm
Bridgeport 1-5 @ Frankenmuth 6-0 Friday 7pm
Birch Run 1-5 @ Corunna 3-3 Friday 7pm
Tawas 0-6 @ Montrose 5-1 Friday 7pm
Otisville 1-5 @ Millington 5-1 Friday 7pm
Pinconning 0-6 @ Mt Morris 2-4 Friday 7pm
Hamady 3-3 @ Detroit Pershing 3-3 Saturday 2pm
Vassar 0-6 @ Hemlock 6-0 Friday 7pm
Frankfort 3-3 @ Saginaw Nouvel 4-2 Friday 7pm
Flint New Standard 0-6 @ Beecher 5-1 Friday 7pm
International Academy of Flint 3-3 @ Adrian Lenawee Christian 6-0 Saturday 1pm
Genesee 4-2 @ Mayville 6-0 Thursday 7pm
MORE: Inspiring Quotes From Michigan Sports Figures