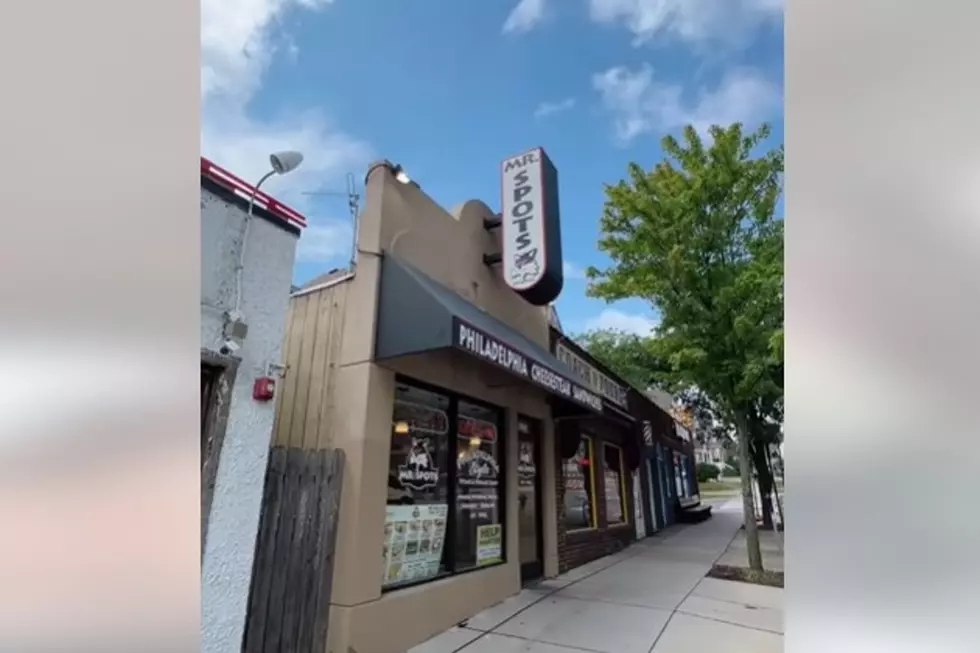 Has This Food Vlogger Found Tom Brady's Favorite Michigan Restaurant?
Chow Down Detroit via Facebook
A food vlogger in Detroit may have found the restaurant that wasTom Brady's favorite spot for good eats while he played football for the University of Michigan.
Seoung Lee is the food connoisseur behind 'Chow Down Detroit,' visiting local and unique eateries in the greater Detroit area to check out some of their specialties.
Was This Really Tom Brady's Favorite Michigan Restaurant?
While Lee doesn't have definitive proof that Mr. Spots in Ann Arbor was Brady's favorite during his tenure as a Wolverine, it's plausible because it is a great stop. My son Dave and I visited Mr. Spots a few years ago when we were on a mission to find 'blow your hair back' hot wings, and it did not disappoint. You can check out our video review from 2015 here.
When you enter the Ann Arbor location of Mr. Spots (808 S. State St.) you'll find plenty of local sports memorabilia adorning the walls and as Lee points out, there is a lot of stuff depicting the former U of M quarterback.
"So what I've heard is that this Philly Cheesesteak spot at the University of Michigan is supposed to be super popular because it's Tom Brady's favorite spot," Lee says. "I was looking around inside and there's Tom Brady everything in there."
So it's not exactly official that this place was Brady's favorite, but I'll take his word for it because the food is definitely that good.
Philly Cheesesteak in Ann Arbor
Mr. Spots' Philly Cheesesteak gets the nod of approval from the vlogger in the video below. He notes that the local version may have a little more cheese than the ones you could find in Philadelphia, but who's going to complain about extra cheese?
Lee calls the sandwich "excellent," adding, "Alright, Tom Brady, you actually have good taste in food."
Must See Rock Concerts Coming to Pine Knob This Summer
Here's a list of the must-see rock concerts that are coming to Pine Knob this summer. As more concerts get announced, we'll add them to the growing list of rock shows.
This $1.7M Grand Blanc Home Will Have You Drooling
An incredible newer-built custom home in Pine Hollow is a private luxury estate nestled in the woods at the end of a cul-de-sac.
"One Tree Hill" Actress & Singer Jana Kramer Spotted Enjoying an 'Up North' Michigan Summer
There's nothing quite like northern Michigan in the summer. Just ask actress/ singer Jana Kramer. The Michigan native was recently spotted hanging out at her "happy place". Check out some shots from Kramer's, a Michigan native, recent visit home for some quality family time Up North.