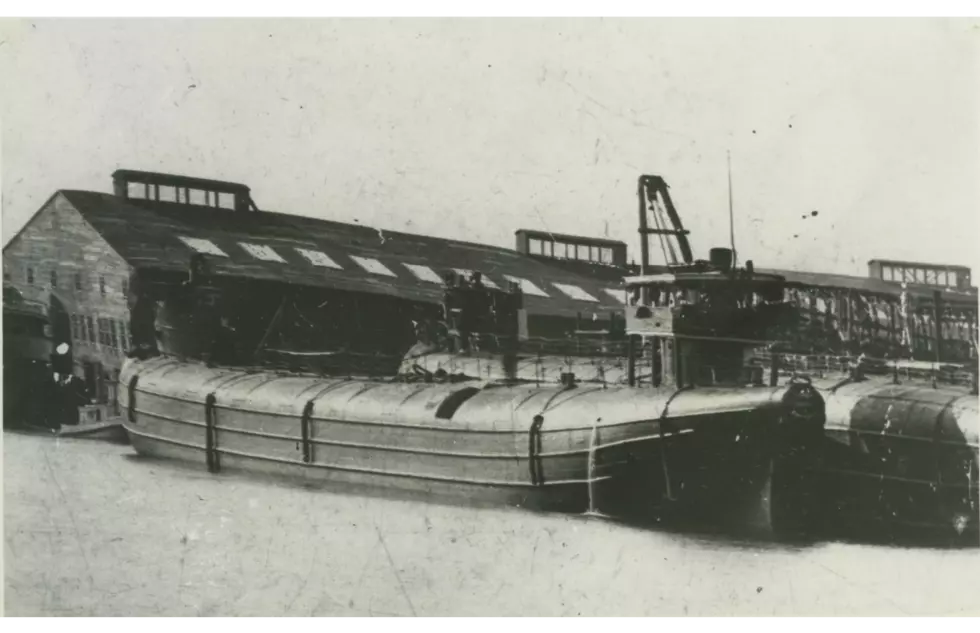 Great Lakes Shipwreck Society Discovers Sunken Barge From 120 Years Ago
Great Lakes Shipwreck Museum
After 120 years at the bottom of Lake Superior, a 292-foot Whaleback vessel has been discovered by the Great Lakes Shipwreck Historical Society.
The GLSHS was kind enough to share some pictures of the discovery with us and those photos are posted below.
The anniversary of the sinking of Barge 129 is tomorrow (10/13), as the vessel went to the bottom of Lake Superior on October 13, 1902. The barge was hauling iron ore when it ran into a powerful October. The intensity of the storm snapped the towline that was connecting Barge 129 to the Steamer Maunaloa.
However, Gordon Lightfoot has not composed a song commemorating the Barge's demise.
Fortunately, the crew manning the Maunaloa was able to deploy a lifeboat, helping the crew from Barge 129 onto their ship just before the barge plunged to the bottom of the lake. 
Darryl Ertel Jr. is the Director of Marine Operations at the Great Lakes Shipwreck Historical Society. He says his crew had been searching for Barge 129 and was elated to finally find it earlier this summer.
"I've looked for this ship for so long because it was a Whaleback. I was pretty excited. I couldn't wait to get the cameras on it," Ertel said.
But Ertel went on to say that he was surprised by how much destruction had been done to the vessel.
"It's totally destroyed on the bottom. It's nowhere near intact. It's at least 4 to 5 big pieces and thousands of little pieces. It's just disintegrated," he added.
Take a look at the photos below of Barge 129 before it sank in 1902 and after it was discovered at the bottom of Lake Superior.
Barge 129 Discovered in Lake Superior 120 Years After Being Shipwrecked
A barge that was shipwrecked by bad weather 120 years ago was discovered at the bottom of Lake Superior by a team working for the Great Lakes Shipwreck Historical Society.
Abandoned Detroit Zoo
Remember the Belle Isle Zoo? Sadly the property has been neglected - and all but forgotten - since its closing in 2002.
WARNING: Under no circumstances should you enter this property. By doing so you risk bodily harm and/or prosecution for trespassing on private property.
You Could Be Bob Seger's Neighbor for a Cool $1 Million
Let's just imagine for a moment that you're neighbors with Bob Seger.
Even though you have a beautiful, $1 million home with five bedrooms and six bathrooms, your house is only one-quarter the size of your neighbor's. Also, the Seger's home is worth about eight times as much as yours, valued at about $8.5 million according to Zillow.
But maybe you could become friends, right?
Check out the pics of this house for sale, right across the road from Bob. He's your friend now. You can call him Bob.