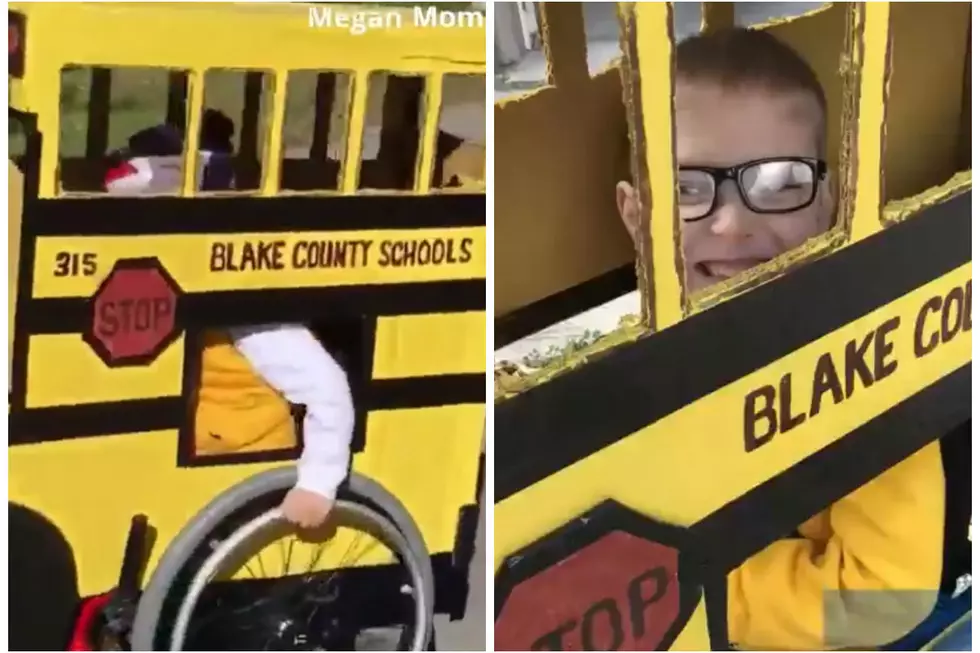 Grandpa Creates Custom Halloween Costume for Grandson in Wheelchair [VIDEO]
CBS News via Twitter
A wheelchair won't stop Blake Mompher from trick-or-treating. The 5-year-old from Prospect, Ohio has spina bifida and has been using a wheelchair since he was one and a half.
His grandpa came to the rescue and has built Blake a custom Haloween costume that is both functional and adorable. It's a bright yellow school bus that incorporates Blake's wheelchair perfectly.
Blake's mom, Megan Mompher, posted pictures online and they quickly went viral.
"He loves his chair he does all kinds of tricks in it and he does spins and wheelies and he's just a really fun kid," Mompher told CBS News.
Mompher praised her father-in-law -- Blake grandfather -- for his craftsmanship, saying, "He did it all by hand just from pictures. He's amazing."
She added that when Blake first tried on his Halloween costume, he immediately loved it.