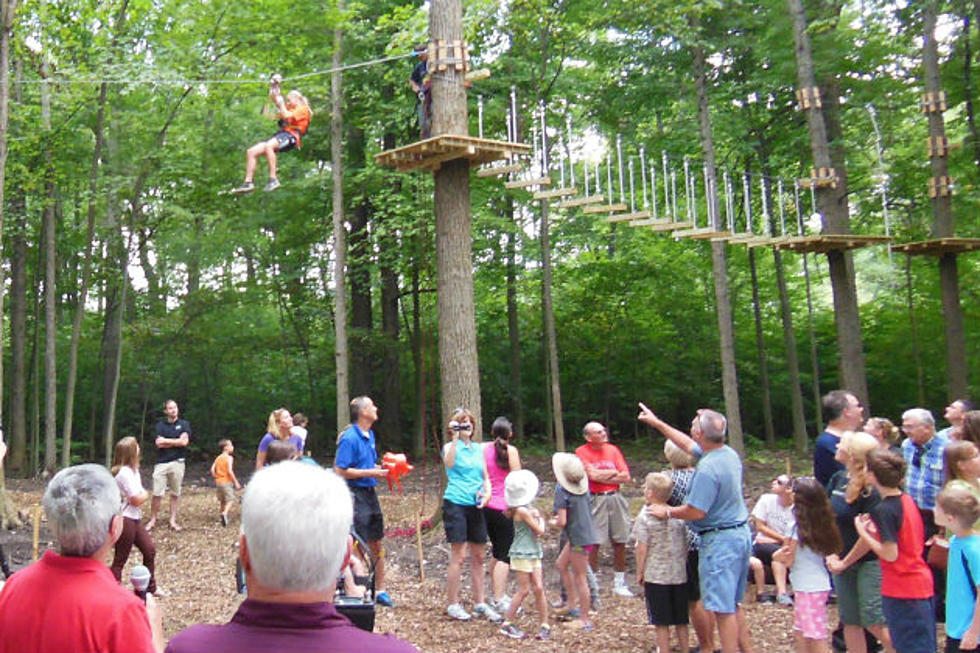 Frankenmuth Aerial Park Will Open This Weekend
The Frankenmuth Aerial Park via Facebook
New management took over the aerial park last month, and now they are ready to open.
The park opened in 2013 as the Adventure Park in Frankenmuth, the owners of the park decided to focus on their West Bloomfield location before the start of this season and the park was slated to close. Last month new management and owners took over, so it can once again open for the summer in Frankenmuth.
The Frankenmuth Aerial Park will open this Saturday (July 15) and feature six trails, 16 zip lines with five different difficulty levels.  There are also almost 100 challenge bridges inside the park.
According to their website, the park will be open through November 1st this year. An adventure in the trees will cost $35 for adults and $25 for children.