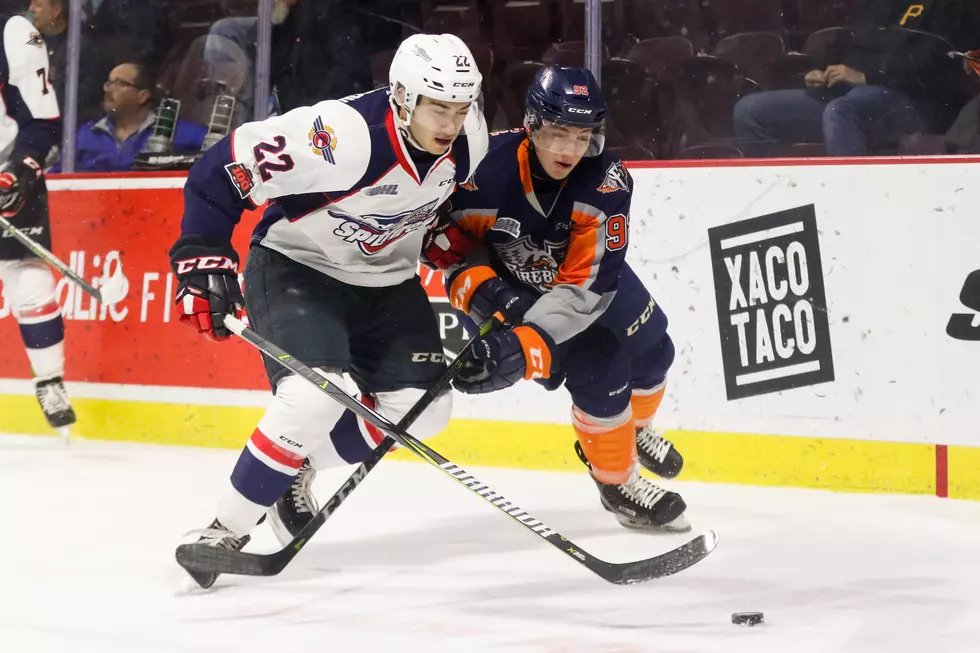 Flint Firebirds Lead Western Conference Finals
Getty Images
The Flint Firebirds are back in action tonight for game four.
The Flint Firebirds took the lead in their series against the Windsor Spitfires on Wednesday night. Tonight they will be back in action on home ice for game four, looking to extend their lead. Puck drop is set for 7 pm inside the Dort Financial Center.
So far in the series, games one and two took place at the WFCU Centre. The Firebirds picked up the win in game one with a 4-3 victory. In game two, the Windsor Spitfires fought back and won 7-2. On Wednesday, the Firebirds rallied and beat the Spitfires 6-3 and now lead the series 2 games to 1.
After tonight's game, the Firebirds will be back on the road Sunday for game five. If needed, game six will see the team return to home ice on Tuesday, May 31st. Game seven will take place at the WFCU Centre on Wednesday, June 1st.
Good luck and go Firebirds!
Source: Flint Firebirds
9 Iconic Michigan Arenas & Stadiums and What They Would Cost Now
Michigan is home to many iconic arenas and stadiums from Tiger Stadium to Little Caesars Arena. Find out here what they would cost to build today.