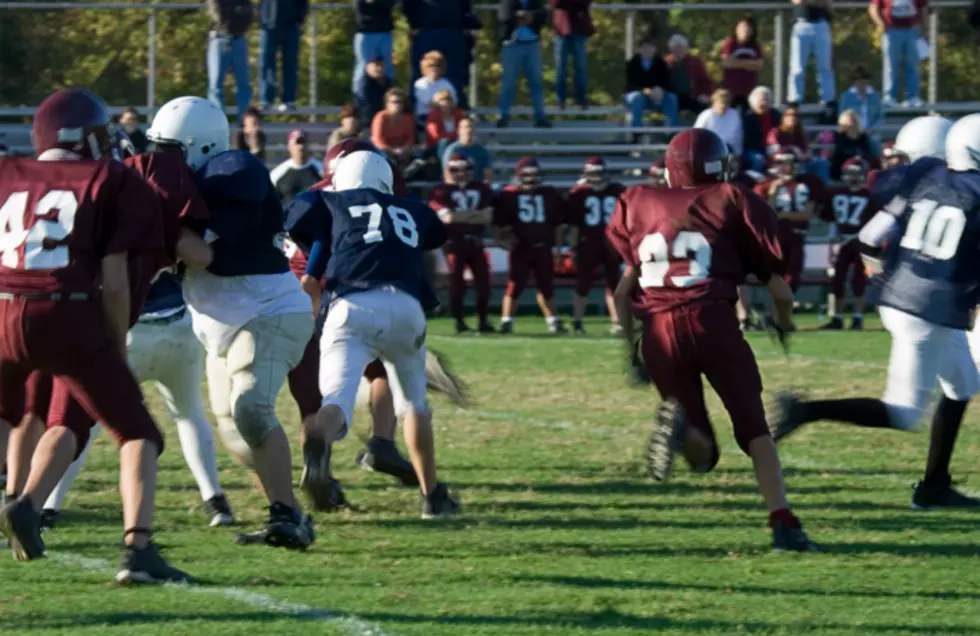 Fans Can Return to Stands for Michigan HS Football on October 9th
Judy Allan
Of course, this comes with COVID restrictions.
The Michigan High School Athletics Association (MHSAA) has announced that fans will be allowed to return back to the stands for high school football games starting on October 9th.
MHSAA executive director Mark Uyl sent a memo out to coaches and athletic directors throughout the mitten state yesterday, saying that as many as 1,000 fans can be in the stands at games. Stadiums are allowed to be at 30% capacity, up to 1,000. And, for, smaller stadiums, capacity must be at less than 1,000.
The memo is in response to Governor Gretchen Whitmer's latest executive order, No. 183, which allows for more fans in the stands. However, at games this weekend, the previous restrictions still apply - two acquaintances per player only.
"Social distancing MUST be followed at all times for everyone except athletes in active participation during the contest," Uyl said in the memo. Masks are also required.
This is the first time since the pandemic started in March that crowds have been allowed to gather.
If you're already looking ahead to indoor sports like volleyball and swimming, 500 spectators will be the max capacity. In smaller locations, 20% or 25% capacity will be allowed, depending on which region of the state they're in.
Please, PLEASE, let's follow the rules. Wear a mask. If a stadium is at 1,000 people, don't throw a fit in public. The last thing the MHSAA wants to be responsible for is a COVID outbreak. Be smart, socially distance and wear a mask and we should be all good.
Enter your number to get our free mobile app
KEEP READING: Here are 50 of the most famous sports goofs