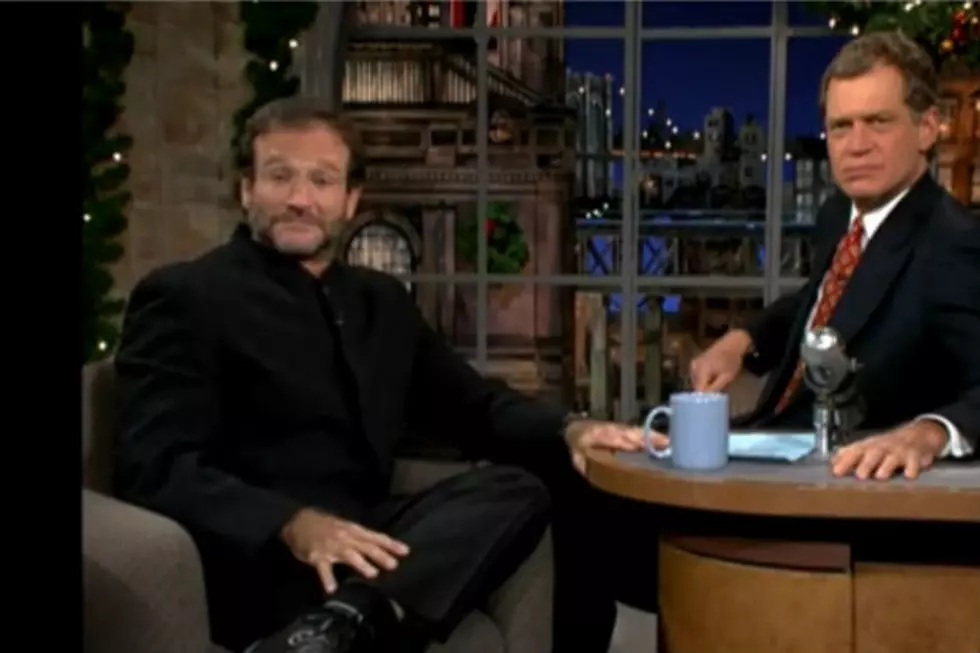 David Letterman Honors Robin Williams With Delightfully Moving Tribute [VIDEO]
CBS
After a heartfelt tribute to his friend of 38 years, Letterman played clips from several of Williams' appearances on his show. Letterman even poked fun at himself as he trotted out footage from his cameo on 'Mork and Mindy'.
As he wrapped up the segment, Letterman noted what so many have been thinking this last week.
"What i will add here is that, beyond being a very talented man and a good friend and a gentleman, I am sorry. I, like everybody else, had no idea that the man was in pain and the man was suffering."