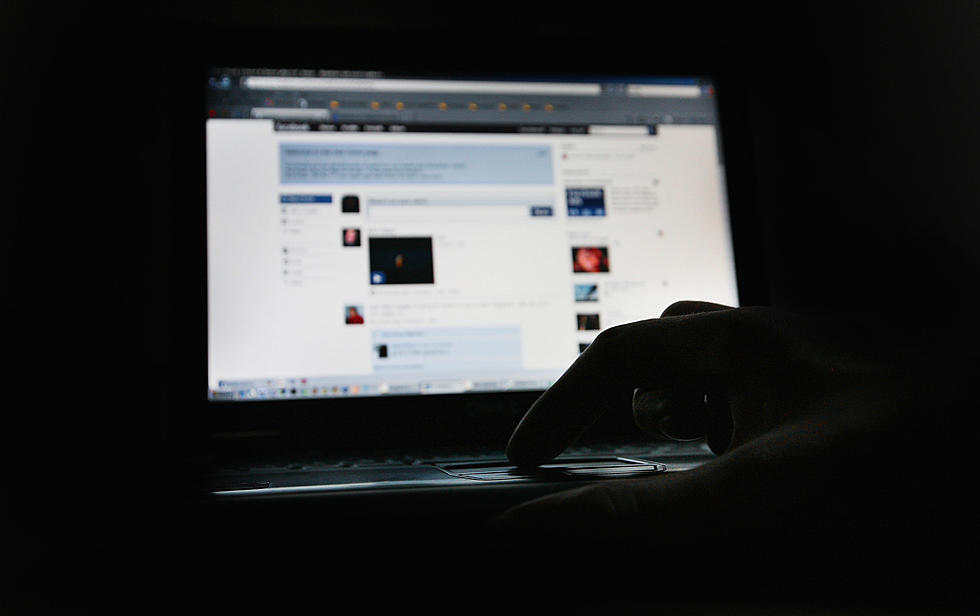 Comments Turn Deadly, Michigan Man Shot to Death During Facebook Live Stream
Getty Images
An online argument turned deadly and a Michigan man known for his outspoken commentary on Facebook was shot to death during a live stream.
WATCH:  Theif Intentionally Slams Truck Into Gas Station in Order to Gain Entry
Terrell Smith was widely known as a local celebrity in the Ypsilanti area, offering frequent Facebook Live streams and commentary that was considered 'brutally honest.'
Facebook Live Stream Leads to Host's Death
It was during Smith's June 28 Facebook Live session that things went horribly wrong. In his brutally-honest commentary, Smith professed his loyalty to his hometown while serving up a reality check for its residents.
"What makes y'all think because y'all moved that y'all better than Ypsi?" Smith said on the stream. "Y'all aren't better than Ypsi. Y'all a product of Ypsi."
That commentary led to a heated discussion in the comments as thousands of viewers watched.
"Now y'all on Facebook, 'I'm riding around with 60 shots," Smith said on the feed, presumably quoting one of his adversaries.
In just a matter of minutes, a car pulled up to Smith's home and opened fire. Police tell WDIV-TV that more than 30 shots were fired and Smith was indeed struck. Police say Smith was struck by multiple shots and later died from his injuries.
Smith's assassination wasn't visible on the live stream but the video of the ordeal was viewed more than 37,000 times before it was removed by Facebook.
Three People Arrested
Police have arrested three people in connection with Smith's death. Charges include conspiracy to commit homicide/open murder and a $1 million bond has been set for two of the individuals. Charges for the third suspect are pending, as he had to be transported from Georgia to Michigan.
Take a Look Inside Henry Ford's Exquisite Detroit Home
This beautiful home built in 1908 is dripping with history. It was the home of Henry Ford, the founder of the Ford motor company from 1908 to 1915.
The home's history has been beautifully preserved over the last 100 years and it truly is a step back in time. At the time of this writing, the
listing
indicates that there is a pending sale in progress, so this unique piece of Detroit history will soon have a new owner.
What's Left of the Iconic Rosie's Diner in Rockford, Michigan
Made famous in that timeless "Bounty Paper Towel" commercial, Rosie's, dubbed "the most iconic diner in America", was even featured on an episode of the first season of
Food Network's
Diners, Drive-Ins, and Dives
,
American Cookin'
on July 30, 2007. To say the place was popular is an understatement, but that all came to an end when Rosie's Diner, along with Dinerland, closed on October 2, 2011.
Once a tourist hot spot for photos, it lays decaying on the roadside.
21 Uniquely Named Michigan Airbnb's That You Can Retreat To
Michigan Airbnb hosts sometimes like to have a little fun when naming their rental properties. Check 21 of these listings that are good for a chuckle.