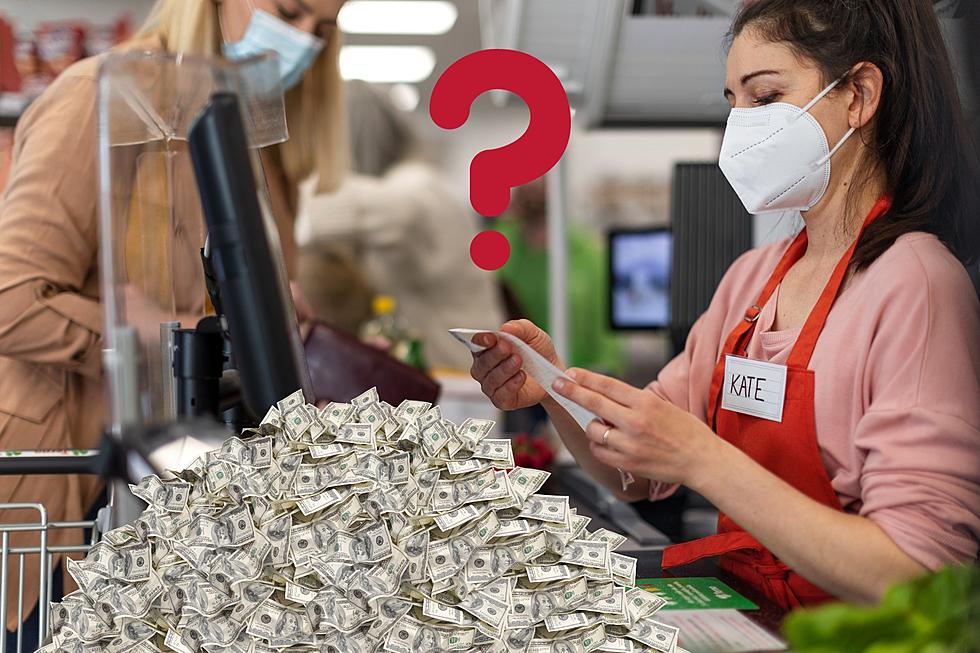 Can Michigan Residents Continue to Get Food Stamps After Winning the Lottery?
Canva Pro
Winning a lottery jackpot would be life-changing, wouldn't it? But can Michigan residents who win large amounts of money continue to get assistance from the state?
Michigan Law Has Changed Multiple Times
Approximately 1.3 million Michigan households are eligible to receive aid from the Supplemental Nutrition Assistance Program (SNAP), formerly known as food stamps. The program provides assistance to low-income families who meet a number of eligibility requirements based on household income.
But Michigan law regarding families' eligibility requirements has changed at least twice in the last 12 years.
In 2012, then-Governor Rick Snyder signed legislation requiring SNAP recipients to pass an 'asset test,' rendering families with more than $15,000 in assets ineligible for benefits.
This legislation was passed soon after news broke that a man in Bay County had continued receiving benefits after winning $2 million from the Michigan Lottery in 2010.
"We must lend a hand to our most vulnerable citizens but we also must protect taxpayers," Snyder said in a statement published by Mlive in 2012. "Significant lottery winnings and other assets should be taken into account when determining eligibility for taxpayer-funded assistance."
Then in 2023, Governor Gretchen Whitmer signed legislation that deleted the asset test that disqualified households with assets totaling more than the state's threshold.
Whitmer said the change was designed to protect Michigan residents from having to sell assets in order to make ends meet after becoming unemployed.
"No one should be forced to sell their car or empty their savings account to feed themselves and their children," Whitmer said in a statement to Mlive.

 
Does Michigan Law Create a Loophole for Lottery Winners?
Those who opposed the change believed doing away with Michigan's asset test would allow residents who won large lottery jackpots to continue receiving state benefits.
However, regulations put in place by the Michigan Department of Health and Human Services require anyone who receives substantial lottery or gambling winnings to report that income to the state.
'Significant winnings' is defined as $4,250 or more in a single payment, and such winnings make households ineligible for SNAP benefits under Michigan law.
Anyone who no longer qualifies for food assistance must then meet strict eligibility requirements before reapplying to receive state benefits.
Best Restaurant Breads around Flint and Genesee County Michigan
Mom always said, "don't fill up on bread." We're not sure you could resist these savory breads served at some of Flint and Genesee County, MI's best restaurants. We won't ever judge if you make a meal out of bread.
Gallery Credit: Nate Reed
Five Michiganians Whose Lives Were Ruined After Winning Big Lottery Jackpots
We all think winning the lottery would solve all of our problems. But you know what they say: "Be careful what you wish for."
Take a look at these five Michigan residents who won life-changing money from the Michigan Lottery. Unfortunately, all of their lives took a drastic turn for the worse after their wins.
Gallery Credit: George McIntyre
21 Now-Defunct Flint Night Clubs and Bars - Then & Now [PHOTOS]
How accurate are your memories of these historic bars and nightclubs in Flint history?