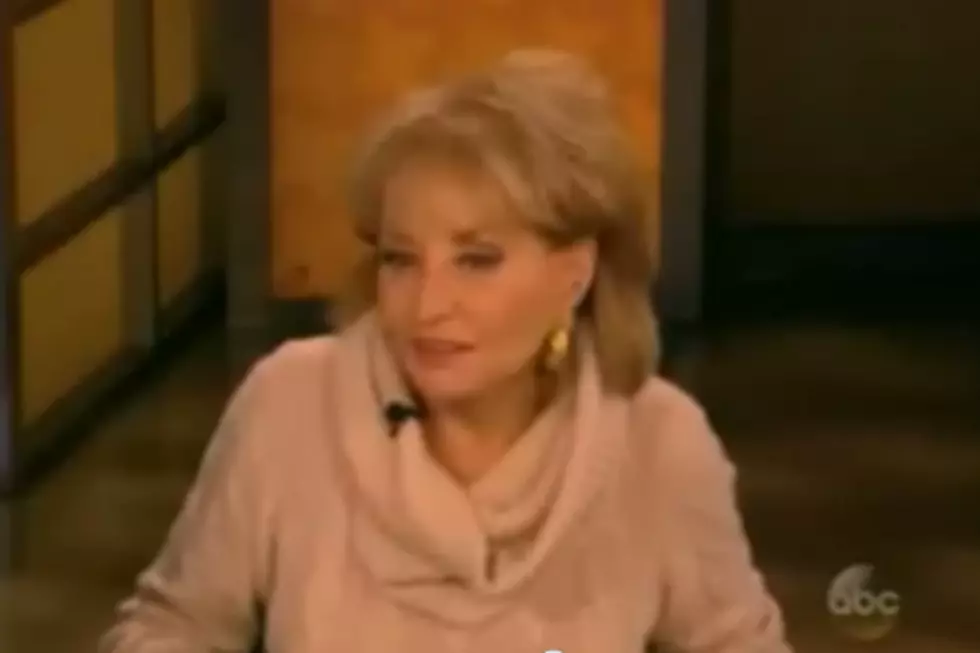 Barbara Walters Redefines (and Ruins!) the Word 'Selfie' on 'The View' [NSFW VIDEO]
The View via YouTube
If ever there were a case of TMI (Too Much Information), this would be it. I need to tiptoe a bit here:  On Monday's installment of 'The View', Barbara Walters shared the name of, um, a battery-powered device that could possibly be used for back massages, or maybe in and around other parts of the body to produce self pleasure.
Babs calls hers, "Selfie."
Did you throw up in your mouth a little? I did.
(And when I Googled her to find out how old she is, I learned that she was born the same year my mom was. Dear God, please make it stop.)
We're gonna go ahead and give this the NSFW tag, just because of the nature of the conversation in the video below.
This will very likely put the kibosh on the use of the word 'Selfie'.