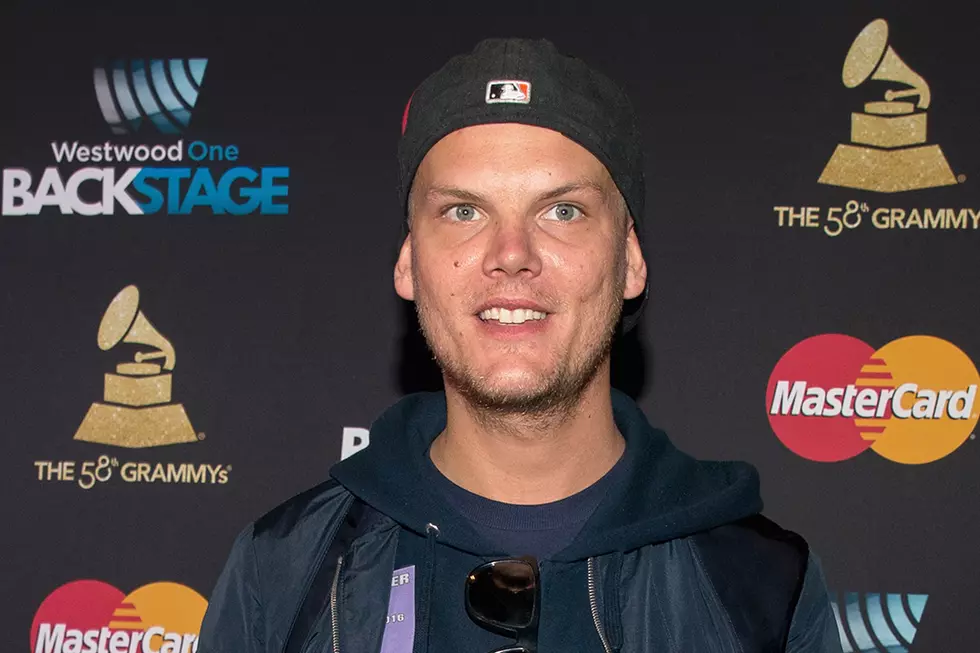 Avicii's Family Implies Suicide in New Statement
Christopher Polk, Getty Images
Avicii's family implied the star died by suicide in a new statement Thursday.
Rolling Stone reported Avicii, born Tim Bergling, died of an apparent suicide after the DJ's family suggested he took his own life.
"He really struggled with thoughts about Meaning, Life and Happiness," the family said in the statement. "He could not go on any longer. He wanted to find peace."
Avicii's family described the star as "an over-achieving perfectionist who travelled and worked hard at a pace that led to extreme stress."
"Our beloved Tim was a seeker, a fragile artistic soul searching for answers to existential questions," the family said.
"Tim was not made for the business machine he found himself in; he was a sensitive guy who loves his fans but shunned the spotlight," they added. "Tim, you will forever be loved and sadly missed."
"We would like to thank you for the support and the loving words about our son and brother," the family said Monday. 'We are so grateful for everyone who loved Tim's music and have precious memories of his songs."
Avicii was found dead in his hotel room April 20 in Oman. His official cause of death has not been announced, although Variety said a police report is expected in the coming days.
Avicii Having a Blast Behind the DJ Booth
Copyright © 2018 United Press International, Inc. All Rights Reserved