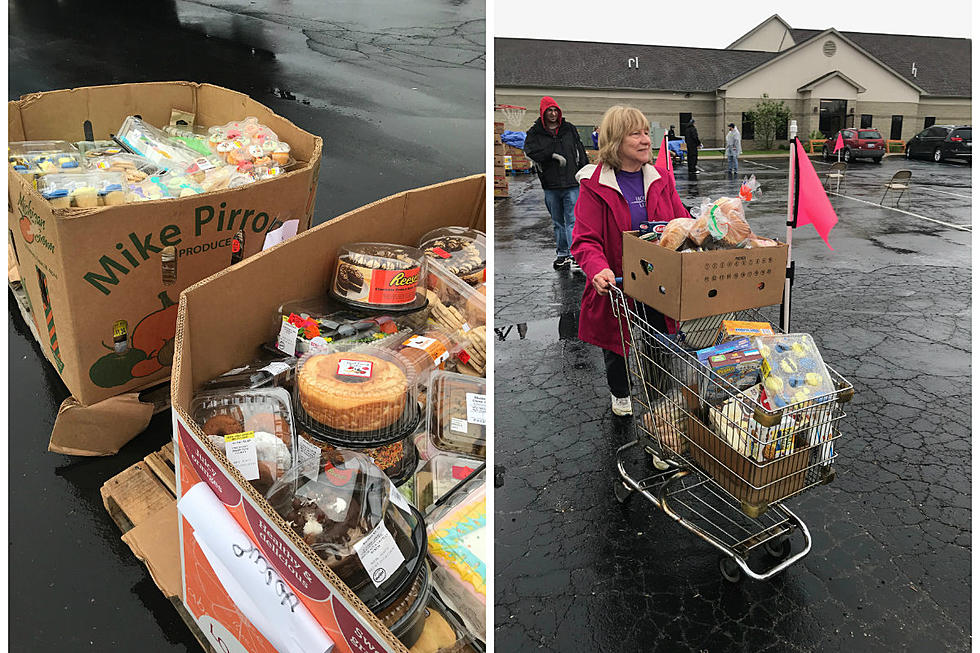 Area Families Benefit from Free Food Distributions This Summer
Photos courtesy of Nathan Allen
Holy Spirit Lutheran Church in Grand Blanc will once again distribute free food to the area's needy families this summer, beginning Saturday, June 15th. This is the 12th consecutive year HSLC has offered free food, provided by the Food Bank of Eastern Michigan. Canned and box goods, as well as a limited number of fresh and frozen food items are to be given away on a first-come, first served basis.
Free Food Distributions will be held on each of the following Saturdays, beginning at 9:30 am:
June 15th
July 20th
August 17th
September 21st
October 19th
No proof of income or need is required, but recipients must present a driver's license or photo ID.
Items are provided on a first-come, first served basis.
Holy Spirit Lutheran Church is located at 7234 Fenton Rd. in Grand Blanc. It's on the west side of Fenton Road, approximately one-quarter mile north of Grand Blanc Road.