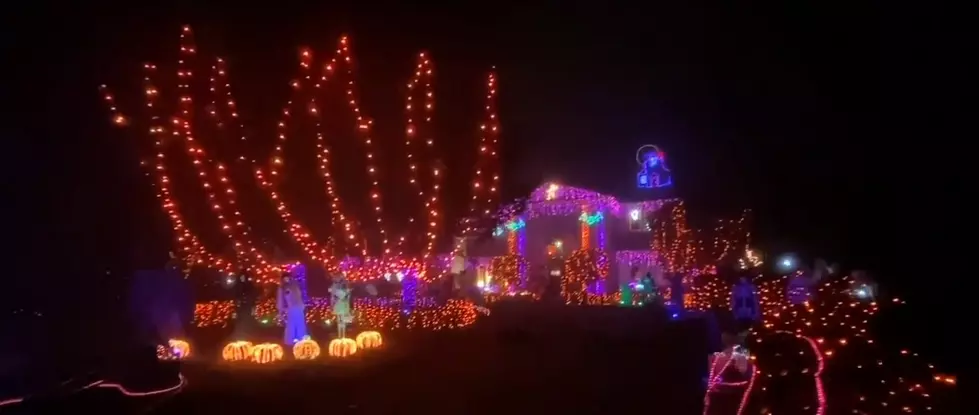 Another Must-See Halloween Display is Just a Short Drive From Here [VIDEO]
WXYZ
Folks from all over Genesee County know that one of the biggest and best Halloween displays around is nestled in a subdivision in Grand Blanc. Kevin Rickard and his family have been putting up elaborate Halloween displays for four years and this year they've teamed up with the FISH Food Pantry, collecting non-perishable food items for kids and families in the Grand Blanc area who can use a little help.
When you're done checking out the Rickards' Halloween display in the Indian Hills subdivision, there's another killer display a little farther south in Grosse Pointe Farms.
Mark Van Sile and his wife have been going all out for Halloween for 24 years, according to WXYZ. Their house is decorated with thousands of LED lights and tons of spooky decorations.
Van Sile says the whole thing costs about $8,000 to put together and he spends about 80 hours decorating. He says the display is comforting to people this year because of the pandemic.
"It means more to people this year than in the past because it is a sign of normalcy," Mark tells WXYZ.
However, the Van Sile family will not be handing out candy this year, in an effort to keep everyone safe from coronavirus. He says people are allowed to walk up the driveway in order to get a good look at the spooky directions but asks that social distancing guidelines be observed.
The house is located at the corner of  Lake Shore Drive and Moross Road in Grosse Pointe Farms.
UP NEXT: Scary Movies That Were Made in Michigan