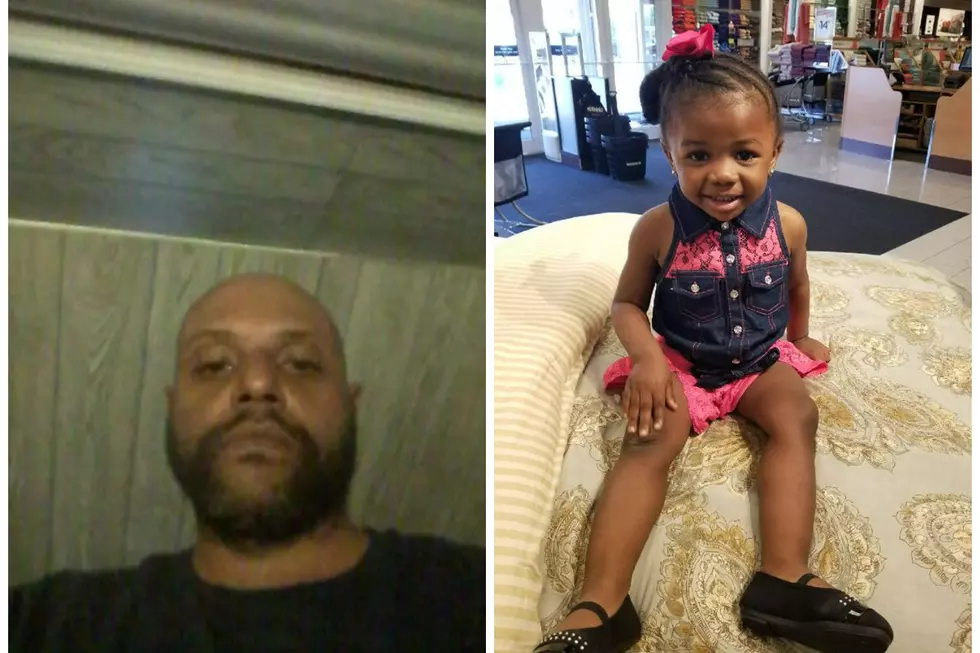 Amber Alert Issued For Detroit Toddler Taken by Mother's Boyfriend [VIDEO]
Detroit Police Dept. Facebook
Authorities say 2-year-old Sondra Renee has been found, and is once again safe. The suspect, Grady Barrett led police on a nearly-hour-long chase, before crashing his truck. He sustained minor injuries.
Police in Detroit are looking for a missing 2-year-old girl, whom they suspect was taken by her mother's boyfriend. Sondra Renee was taken from her aunt's home on Detroit's west side.
Here is the information from the Detroit Police Department's Facebook page:
At 2:30 a.m., the suspect, Grady Lamar Barrett, Black male, 42, went to the victim's aunt's house located in the 21000 block of Karl, produced a weapon and took the victim (Sondra Renee), Black Female, 2 yrs old from the location. The aunt was babysitting for the mother.
He escaped in a black 2009 GMC Sierra Pick-Up truck, Michigan Plate # DAS-8417 with a trailer attached to the truck. Michigan plate # D476667. The trailer also had a sign on the side with G&G Landscaping, Snow Removal and Grass Cutting.
Suspect described as a Black male, 42, 6'-0", 278 lbs, bald with a thick beard and mustache.
The victim described as a black female, 02 years of age, 2'-5", with brown eyes, braids and dark complected.
The suspect is the boyfriend of the victim's mother (not the biological parent).