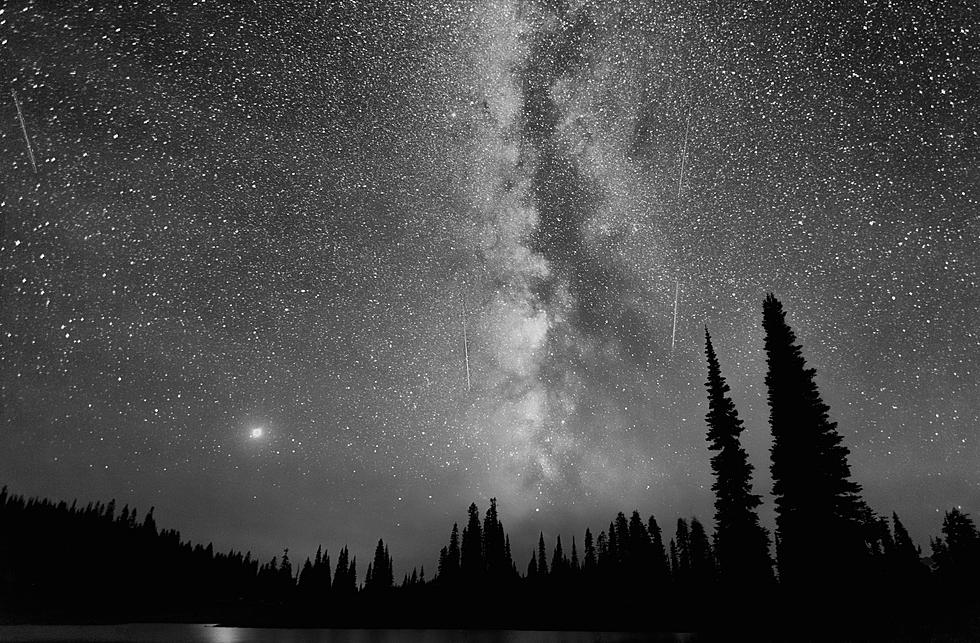 Amazing Perseid Meteor Showers to Light Up MI Skies This Week
Uday Mittal via Unsplash
Stargazing is at its best right now in Michigan.
For the next few days, be sure to take a minute to look up into the night sky for a chance to see the annual Perseid meteor shower. Stargazers will be able to see the most meteors in the earlier morning hours on August 11th, 12th, and 13th. This meteor shower is capable of lighting up the sky with as many as 50 to 100 meteors each hour.
Where are some of the best places to watch the Perseid meteor shower?
As you are looking to the skies to see the meteors, Michigan does have some great spots to view them. Some of those spots include:
Lakeshores throughout the state. Most shorelines give you a great, unobstructed view of the sky.
Michigan state-designated dark-sky preserves. Honestly, the more distance you put between you and the city lights the better. If you are camping this week, you should be in great shape to see the meteors. If you want to travel to the areas with the darkest skies, here are great options in the state.

Headlands International Dark Sky Park
Dr. Lawless International Dark Sky Park
Beaver Island
Sleeping Bear Dunes National Lakeshore
Pictured Rocks National Lakeshore
Isle Royale National Park
What is the Perseid meteor shower?
The Perseid meteor shower is probably the most popular meteor shower of the year. Each year, Earth passes through the path of Comet Swift-Tuttle from July 17th to August 24th. The peak time of the meteor shower happens from August 11th through August 13th as Earth moves through the densest, dustiest area near the Comet.
Source: MLive
LOOK: Stunning vintage photos capture the beauty of America's national parks
Today these parks are located throughout the country in 25 states and the U.S. Virgin Islands. The land encompassing them was either purchased or donated, though much of it had been inhabited by native people for thousands of years before the founding of the United States. These areas are protected and revered as educational resources about the natural world, and as spaces for exploration.
Keep scrolling for 50 vintage photos that show the beauty of America's national parks.
See the Must-Drive Roads in Every State