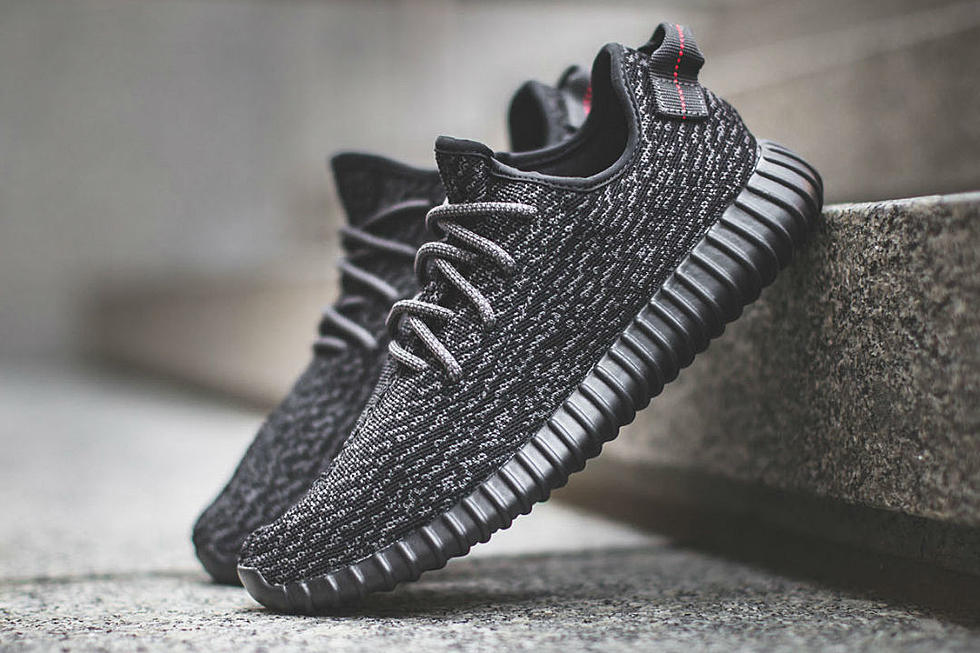 Adidas Rereleasing Yeezy Boost 350 Pirate Black
Adidas
In case you missed out on the Pirate Black Adidas Yeezy Boost 350 release back in August, here's some good news for sneakerheads and XXL readers. The Three Stripes has confirmed today, the rerelease of the coveted silhouette for Friday, Feb. 19.
The Pirate Black Adidas Yeezy Boost 350, which was originally released in August 2015, will mark the first Yeezy Boost release of the year. According to Sneaker News, the upcoming Pirate Black drop will feature twice as much pairs than the first release. With many publications speculating a minor alteration on the next pair of Pirate Black kicks, other reports have debunked those rumors. While the full details on this launch will more than likely release throughout the days to come, the rerelease of the Pirate Black Adidas Yeezy Boost 350 has everyone already anticipating the drop.
As Kanye West's Waves album release date inches closer, 'Ye gears up to debut his highly-anticipated album at Madison Square Garden during the launch of his Yeezy Season 3 fashion line. Along with the MSG presentation, the show will also be streamed at movie theaters throughout the world on Feb. 11. Following the Yeezy activities next week, will be the relaunch of the Adidas Yeezy Boost 350 Pirate Black, which is set to launch at select Adidas retailers' and possibly at Adidas.com. Make sure to check back with XXL, to get all of the updates and news surrounding the rereleases of this coveted and limited shoe.
See 40 Hip-Hop Albums Turning 20 in 2016