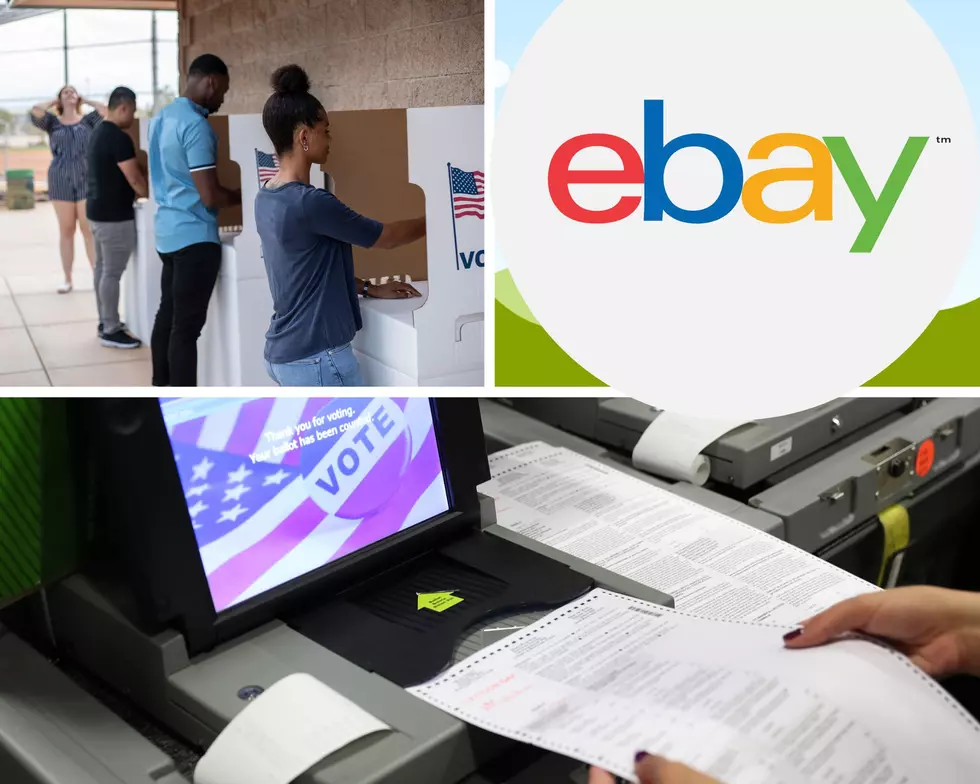 A Guy Bought A Michigan Voting Machine On eBay
Getty Images/Canva
A computer hacker managed to buy a Michigan voting machine online, and now Michigan authorities want to know how it got up there.
The Hacker Contacted Michigan Authorities As Soon As He Bought It
Harri Hursti is a Finnish computer programmer and hacker who has helped authorities test vulnerabilities in their election machines. He bought the machine a few weeks back from a guy on eBay for $1200. And now Michigan officials want to know how the guy Hursti bought it from got it.
The voting machine is a Dominion ImageCast X, and Hursti recently told NPRthat he immediately contacted Michigan authorities when he purchased the machine, mainly to see if they knew if it was missing. They did not.
The man who sold it has been identified by CNN as Ean Hutchinson of Miamisburg, Ohio. Hutchinson told CNN he bought the machine on a Michigan Goodwill web site for a paltry $7.99. He immediately looked to flip it on eBay.
"I have a knack for finding hidden gems really cheap and turning a quick profit," Hutchison told CNN.
Michigan's Secretary of State Has Launched An Investigation
Secretary of State Jocelyn Benson said in a statement last week that the State is looking into the matter.
"We are actively working with law enforcement to investigate allegations of an illegal attempt to sell a voter assist terminal acquired in Michigan. Voter assist terminals are not used to tabulate ballots, but are typically used by voters with disabilities who need assistance marking their ballot privately at polling places.

"While our elections remain secure and safe, we take seriously all violations of election law and will be working with relevant authorities to ensure there are consequences for those who break the law."
The Machine Is From Wexford County And Was Not Used In Any Election
They have found out that the machine came from Wexford County up north, it apparently had never been used and was not a machine that tabulates votes.
Hursti, meanwhile, is hoping to get a look inside the machine, but that is something that may not happen. "I'm waiting to find out if it was stolen — that would make [the sale] illegal — or not. If it was not, then the machine is mine and I can get started" on his analysis, he told NPR.
But the machine, which is still sitting in its shipping box on Hursti's desk, may have been stolen, in which case, authorities will confiscate it before he can take a look at its inside workings.
While the news that a machine was bought online is shocking to some, especially in the wake of the heavily contested 2020 election, Hursti told NPR, it's not uncommon.
"People think it's a big deal but it happens all the time. Most of the time the seller is a government, a county, or it is electric recycling. ... And it is a good thing because hackers are a resource to make things safer."
"The reason (I want to) pop open the machine is to learn the vulnerabilities", he added.
Here Are The Pictures You Should Stop Posting Online
Having a gagillion megapixel camera in your pocket is great, but some of the pictures we're posting need to stop. Check out a few of the pics that you can skip posting next time around.