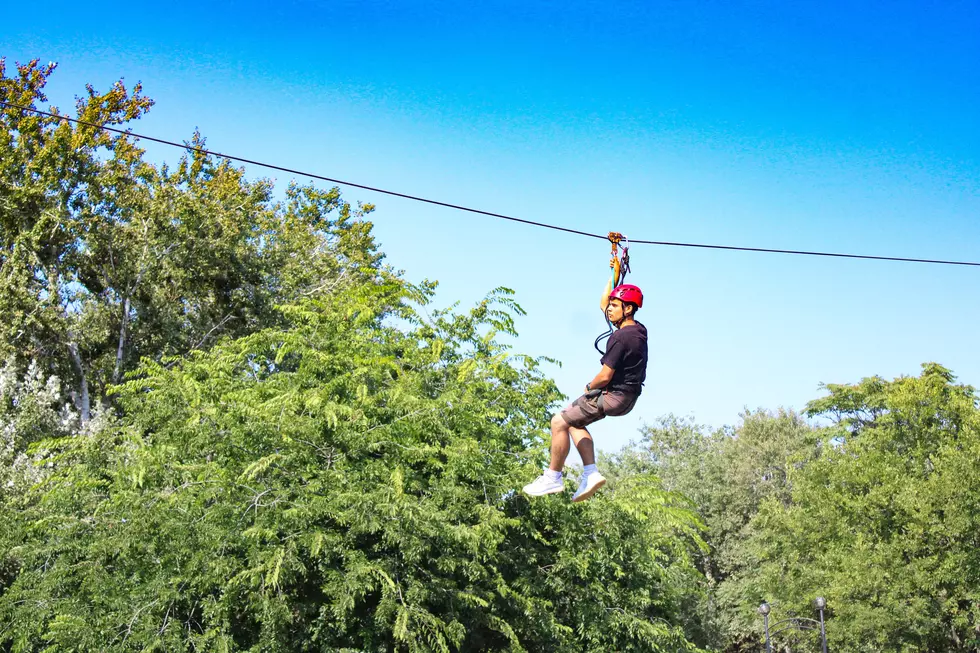 Nine Places in Michigan to Fly Through the Air on a Zipline
Nadiia Ganzhyi via Unsplash
Check out 9 places throughout Michigan where you can zipline.
The weather is getting nicer, which means it is time for you to get back out and enjoy some of Michigan's great outdoors. Pack up the family and check out these 9 places for a day of adventure while ziplining.
There is so much to do in Michigan throughout the summer and sometimes you just forget about things. I do anyway. Most people immediately think about things like camping, fishing, boating, tubing, and more. However, don't forget that Michigan has quite a few options to up your adrenaline, including ziplining.
Families can find great places all over the state to give ziplining a try. From Allegan to Mackinaw City, Frankenmuth to West Bloomfield, there are plenty of options. Check out the list below and see which ones you want to explore or which ones are close to you.
Unfortunately, while putting this list together, I found out that Michigan's longest zipline is no longer running. It was located at Camp Dearborn in Milford. I had the chance to check that place out and go camping there a few years ago. It is an amazing campground and now I am kicking myself for not trying the zipline out when I had the chance.
I'm sure there are more places out there, so if you know of any, be sure to leave them in the comments so we can pass the info along. With that said though, have you tried any of the locations on the list below? What did you think?
9 Places in Michigan to Fly Through the Air on a Zipline
Michigan is full of fun things to do in the summer, including ziplining. Check out this list of 9 places to go and give it a try.
Experience the Feeling of Flying at These MI Skydiving Facilities
Michigan has several places throughout the state where you can knock skydiving off your bucket list.
13 Comedy Clubs in Michigan to Get Some Laughs In
Michigan has comedy clubs in Ann Arbor, Novi, Kalamazoo, Royal Oak, and more for you to get some laughs in.
12 Places in Michigan to Take a Hot Air Balloon Ride
Here's a list of places in Michigan that offer hot air balloon rides.
Check Out Some of the Top Tourist Locations Throughout Michigan
Michigan has a lot to offer travelers that want to explore the Mitten. From waterfalls and islands to Little Bavaria and top college towns.
Michigan's Favorite Tubing Spots. Did Yours Make the List?
Tubing down the rivers of Michigan can be one of the most relaxing things you can do in the summer and the places to do that seem endless. Check out some favorites here. (Some of these comments have been edited for clarity.)
Shooting Ranges in Genesee and Lapeer Counties