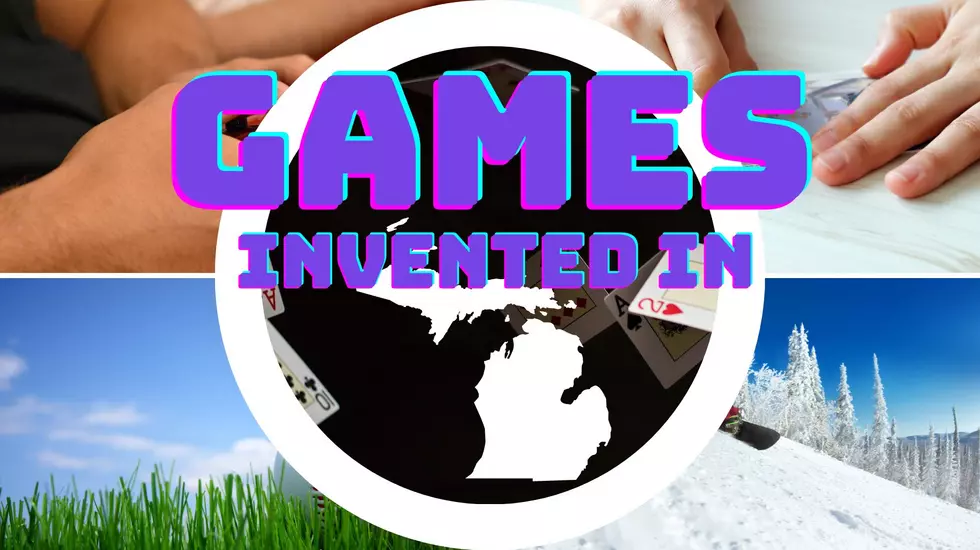 4 Popular Games Invented In Michigan That Are Not Euchre
Credit: TSM, Canva
Few things bring out the fun, best conversations, competitiveness and sarcasm than a game night with family & friends. Michiganders are well-known for playing the card game Euchre -- people in other states have no idea what it is.
See Also: Famous Foods Born In Michigan
Which games were invented in Michigan?
More than Euchre has been invented in the Great Lakes State.
Snowboarding was invented in Muskegon, MI in 1965. According to snowboarding history, an engineer named Sherman Poppen paired a couple of skis together to create a board for his daughter. Then, it had a rope for some control. It later evolved and has become one of the most popular games/sports in the world.
Computer Games were invented in Michigan. A University of Michigan alum, Sid Meier engineered, designed and developed games. He started back in the 1950s and is still going today. (While he didn't invent Super MarioKart, I appreciate his computing efforts.)
T-Ball has been around since the 1956. A few people have claimed to be the "father" of the game. I'm giving credit to James Sacharski in the city of Albion, MI for creating the sport for little ones.
See Michigan's Non-Auto Related Inventions
Scratch-Off Lottery Tickets were invented by another University of Michigan graduate, John Koza. Sure, tickets existed in the 1970s, but they weren't instant winners. If you can believe it, people had to wait to see if they won anything.
The next time someone looks at you funny when they hear the word "euchre," you can tell them other games they might know were invented in Michigan, too.
See more inventions made in Michigan.
12 Life-Changing Inventions That Were Created in Michigan
There have been plenty of game changing inventions that were invented within our beautiful state. Some of which have helped with travel, hospital care, breakfast, modern medicine and more. I had no idea about some of these inventions. It's pretty cool that these inventions came from Michigan. Check out
onlyinyourstate.com
for more.
10 Popular Phrases Invented By TV Shows
These everyday phrases have their roots in lines of dialogue from television series.